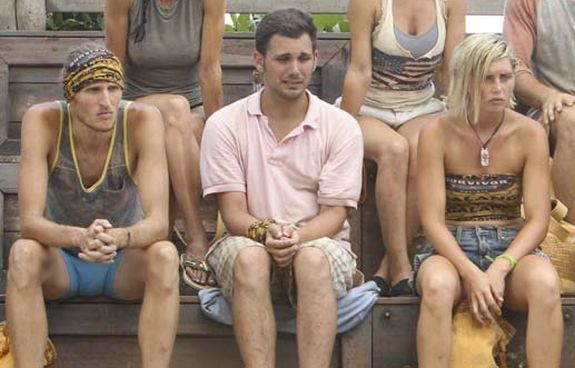 After weeks of of crazy drama (and having to stare at Tyson Apostol's scraggily Jesus hair) Survivor: Blood vs. Water will wrap up tonight with a live finale! With only four 'Survivors' left (and three chillin' on Redemptin Island), it's going to be a blood bath til the end!
This season has been one of the best seasons The Ashley has watched in years! With all the sobbing, sabotage and scandal, even host Jeff Probst told Entertainment Weekly that it was one of the best seasons ever!
For your enjoyment, The Ashley has sifted through all the drama this season and plucked out the seven craziest moments of 'Survivor: Blood vs. Water!'
Click here to see which moments she chose, and don't forget to leave your favorites in the comments!