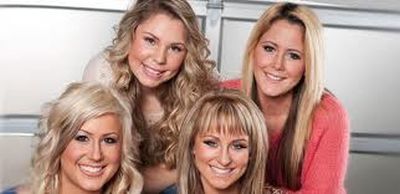 The Ashley has some fantastic news for all you Teen Mom 2 fans: Barbara Evans is coming back into our lives— Tuesday night!
As The Ashley exclusively revealed a few weeks ago, MTV has set a premiere date of January 21 for the fifth season of 'Teen Mom 2,' and we will get to see the very first scenes Tuesday night, when the network will air the very first trailer for the season!
The show's cast took to their social media accounts to tell fans to "make sure to watch MTV tomorrow night," but did not indicate why, but The Ashley has confirmed that it is, indeed, the trailer that y'all will be watching for!
Unfortunately, The Ashley wasn't able to get an air time, but the trailer will air in the United States sometime Tuesday night. As per usual, those of you outside the United States will have to wait eons before you get to watch the new footage.
The fifth season of 'Teen Mom 2,' which began taping this spring and just finished up this month, will feature some super-exciting events, including Chelsea Houska's graduation from beauty school,  Kail Lowry's wedding and second pregnancy, the birth of Adam Lind's second child, Paislee, and Jenelle Evans' second pregnancy, among other things. While MTV has been known to "forget" to include some major happenings in the girls' lives ('member when they didn't even mention when Jenelle got arrested for beating the beJesus out of her former friend?!) it's likely we will see at least of touch of these events in the new season.
Will you be watching?!
UPDATE: U.S. fans can watch the trailer right here!
(Photo: MTV)