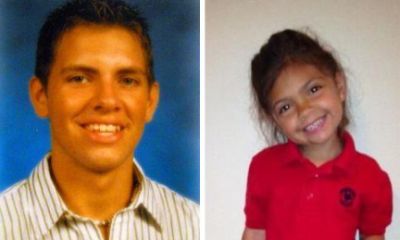 While Teen Mom star Farrah Abraham is busy Keeking about herself today, her daughter's grandmother and extended family is mourning the loss of Derek Underwood, the father of Farrah's daughter, Sophia. Five years ago tomorrow, Derek was killed in a tragic car accident.
On December 27, 2008, Derek left the house he shared with his family to go out with friends. Some time during the early morning hours of December 28, Derek lost control of his car and crashed, killing him and his friend, Zach Mendoza.
Although Sophia never had a chance to meet her father, who died two months before her birth, Derek's mother, Stormie Clark, tells The Ashley that she often thinks of what could have been had Derek lived to see his daughter.
"If Derek were alive today, Sophia's life would definitely be different," Stormie told The Ashley. "She has so many family members that she has never even met.
"Derek would have been a great father to Sophia. She is his twin. Like I have always said, Derek was all about family," she said.
Stormie has only met her granddaughter twice in the almost five years since Sophia's birth, due to Farrah and her mother's unwillingness to allow Derek's family into Sophia's life. (To read the heart-touching letter that Stormie wrote to Sophia, and learn more about the days before and after Derek's tragic death, pick up The Ashley's book, Teen Mom Confidential.)
"It is really sad that Sophia is missing out on meeting all of her family," Stormie said. "We have so much love for Sophia. A child can never have too much love."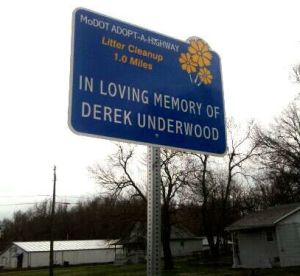 To mark the anniversary of Derek's passing, Stormie and her family will visit his grave, which is located in St. Joseph, Missouri.
"It's really hard to believe that it has been five years since his passing. It seems just like yesterday," said Stormie, who added that the holidays are an especially hard time for her and her family.
In the letter she wrote for Teen Mom Confidential, Stormie describes the period immediately following Derek's death. In a weird twist of fate, her daughter, Kassy, gave birth to a daughter only two days after Derek's death. That little girl, Ali, is about to turn five now.
"By this tragedy, we have deeply learned not to take things for granted," Stormie said. "I am now, more than ever overprotective of my daughters, Kassy and Alissa. We always say I love you at every visit with hugs and kisses, and after every single phone call. I didn't get to say goodbye to Derek, which devastates me everyday."
While Stormie plans to commemorate the day, it's unclear if Farrah, who in her book claims Derek was her "one true love," will do anything special. Farrah is currently trying to promote her upcoming appearance on VH-1's Couples Therapy and has yet to mention Derek or the anniversary on her social media accounts.
"I do believe that Farrah will remember the fifth anniversary of Derek's passing," Stormie said. "I would hope that she will commemorate that day and involve Sophia by visiting his grave, or at least taking a moment of silence, and acknowledging the gift that Derek gave to her."
(Photos: All Derek photos courtesy of Stormie Clark/ Sophia photo: Twitter)