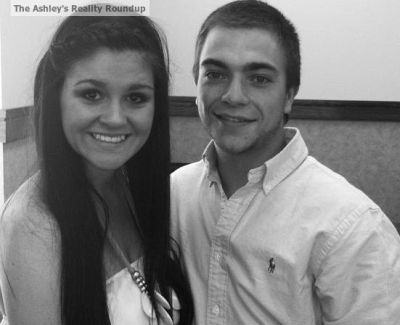 Last month The Ashley broke the news that a girl named Autumn would be featured on the upcoming fifth season of 16 and Pregnant, and now she can exclusively reveal that a girl named Summer has also been cast!
As The Ashley has said before, it has become her goal to be the first to introduce you to all of the girls that are currently being filmed for the fifth season of the show.
Here's what we know about Summer Rewis: she's a high school junior from Reidsville, Georgia. She is due to graduate high school in 2015, but took some time off from school because of her pregnancy. She has a large support system, with several sisters and both parents that are supportive and in her life.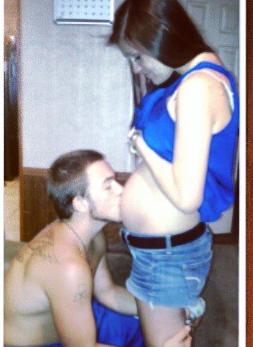 Baby: Summer gave birth to a baby boy named Peyton Daniel at the end of October. The baby weighed in at 7 lbs.5 ounces, and was born a few weeks early.
Baby Daddy: Summer and the baby's father, 18 year-old DJ, have been together for over three years and got married at the end of August in a courthouse-type wedding ceremony. (The Ashley is not sure if the ceremony was captured by MTV cameras or not.) He proposed in June and they honeymooned on St. Simon, an island near their home in Georgia. DJ had been in some trouble earlier in his life, but now seems dedicated to becoming a good husband and father to Peyton.
Judging by this Facebook post DJ made in March 2013 when he announced Summer's pregnancy, it appears that the pregnancy was not planned.
"I can say that no matter what happens I am going to love Summer and our baby unconditionally and I am going to do whatever it takes to take care of them both! And yes Summer is going to go to school and I am in college as well with straight A's and I am also looking for a job. This is going to be hard on us, I know, but with God we can make it through anything! A lot of people are dissapointed in us and I completely understand, but I see it as a blessing from God. I know we're young, but I am not going to be a deadbeat and run away from this."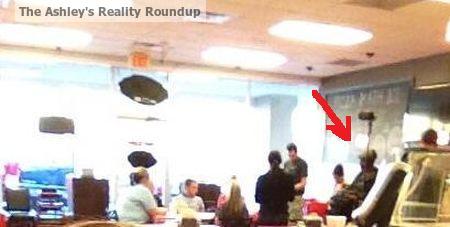 What MTV Filmed: While it is not known if Summer and DJ's wedding was filmed for '16 and Pregnant,' the cameras were rolling during Summer's baby shower on October 19.
The Ashley spoke with a friend of Summer's, who was present when MTV was filming portions of her episode, and the friend says that Summer and DJ have done their best to keep Summer's participation in the show as low-profile as possible.
"I think they just didn't want a big crowd everywhere they went probably," the friend told The Ashley.
For those of you asking, there is NO air date available yet, as MTV has not revealed anything about any of these girls. All of the information has been uncovered by The Ashley only. Although there is no official air date available yet, The Ashley believes that this season will most likely air in the fall of 2014.
Over the last few months, The Ashley has also introduced you to four other girls that will be on the upcoming season:
Aleah, a Missouri girl who was already acting as a stepmom to a child when she became pregnant.
Maddy, a Illinois teen who has major relationship issues with her daughter Aubrey's father.
Autumn, a high school sophomore from Virginia who gave birth to her son Drake just months after her teen sister delivered a baby.
Karley, a married girl from Utah who recently gave birth to twin girls. The Ashley will be exclusively revealing more Season 5 girls soon, so stay tuned if you like teenage pregnancy goodness!
As per usual, a Facebook Fan Page has already been set up for Summer. Click here to 'like' it. And while you're at it, 'like' The Ashley on Facebook too. She needs pals.
UPDATE: MTV has finally confirmed the fifth season, and has given it an air date of Tuesday, April 29! Click here to see a sneak peek of one of the episodes!