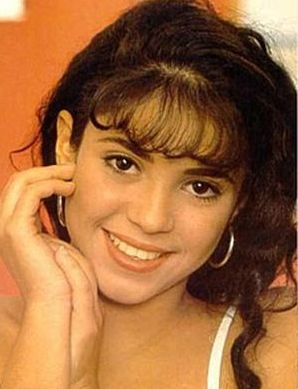 Do you recognize this young beauty? Today, she is on one of the top-rated shows in America, but in her younger days she struggled to gain fame. A talented singer and dancer, this gal tried breaking into the big time for years before finally finding success in the early 2000s. These days, she sports a much more polished look than what's pictured here (she's thankfully ditched the round bangs!) but she is still known for her gorgeous looks.
Do you know which very famous reality TV star this girl grew up to be? Click below to find out!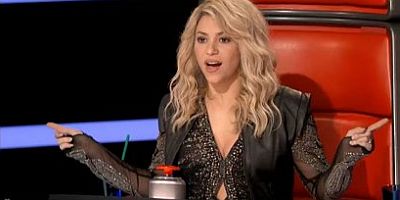 It's Shakira! This Colombian beauty is currently coaching on The Voice. (And, given Christina Aguilera's recent pregnancy announcement, her stay may be permanent this time!) These days, she rocks long, blond hair and an amazing wardrobe!
She is a very successful singer outside of her work on 'The Voice,' having sold millions of albums worldwide.
Last year Shakira made Forbes' list of 100 Most Powerful Women in the World. More importantly, she is beloved by the fans of 'The Voice!'
Wanna see what Shakira's co-coach, Adam Levine, looked like as a teenager? Warning– it ain't pretty! Click here to ogle a geeky Adam.