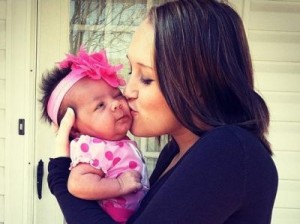 The Ashley has been in a 16 and Pregnant tizzy over the last few days because the Season 5 trailer was recently released! (Apologies to my readers that don't care about this show: The Roundup will be back to normal very soon covering other shows!)
The Ashley has been putting together the puzzle to try to identify all of the girls in the trailer. (Click here for photos and details of almost all 12 girls).
Anyway, one of the stories that stuck out was regarding a girl who, along with her baby's father, ends up having no where to live while she's pregnant. In fact, in the press release sent out by MTV announcing the season, one girl is described as, "the popular girl who gets pregnant and ends up homeless."
The Ashley can exclusively bring you more information about this girl and her fascinating story. Meet Jordan Cashmeyer! (And, yes, for those of you counting, this will be the series' third girl named Jordan!) She hails from the Baltimore, Maryland area and graduated from high school last year, making her a bit older than some of the other girls this season.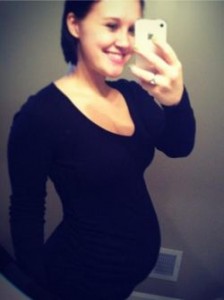 "I have changed so much since finding out I was pregnant," she tweeted in January. "I guess you kind of have to have a different mindset when you become a mother."
It is not known how or why Jordan and her boyfriend become homeless, or how long they are without a place to live.
Baby: Jordan gave birth to her daughter, Genevieve Shae Taylor on March 7. The baby weighed in at 7 lbs., 5 oz and was born healthy. It appears that Jordan was unsure if she wanted to keep her baby when she first found out she was pregnant, but she ultimately decided to parent.
Baby's Father: Jordan has been with her daughter's father, Derek Taylor, for just over a year. He graduated from high school in 2012 and is 19 years old. Despite what we saw in the trailer, they actually appear to have a pretty happy relationship. Unlike some of the other Season 5 girls, however, Jordan has no plans to get married to her baby's father any time soon.
Jordan's episode will likely be one of the last to air this season. To learn more about the other Season 5 girls, click here. The new season of '16 and Pregnant' starts on Monday, April 14!
UPDATE: A Facebook fan page has been created for Jordan. Click here to check it out!
(Photos: Instagram)