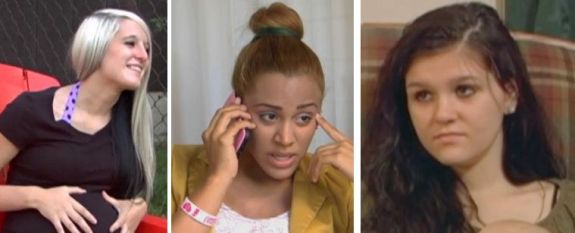 The fifth season of 16 and Pregnant is in full swing (the fifth episode aired last night). This can only mean one thing: it's reunion time! The girls are preparing to tape the Season 5 reunion, and The Ashley has all the details!
The Ashley can report that the Season 5 reunion will be filmed in New York City on Saturday, May 25. According to multiple Season 5 sources, MTV is flying the girls (as well as their babies, their baby-daddies and some of the parental figures that were featured on their episodes) to the Big Apple on Friday and allowing them to stay until Sunday. As The Ashley details in her book, Teen Mom Confidential, the girls are required to attend the reunion, per their contracts with MTV. They do not have to pay their travel expenses and are given a small per diem for expenses.
"This is the first time most of the girls have been to New York," one Season 5 girl told The Ashley. "Actually, it is the first time a lot of us will ever ride on an airplane!"
Many of the Season 5 girls have bonded and often text each other.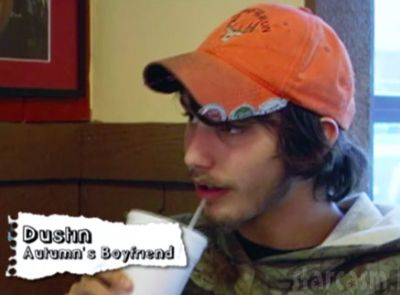 "We are all super excited to meet up in New York," the source said. "It will be nice to be around other girls that have shared the same experience I have. It's really hard to find people my own age that understand how hard it is to be a mother this young."
Several of the girls, including Courtney Ames and Savon Looney, have done their best to stay out of the limelight until their episodes air. They have not made contact with any of the other Season 5 girls.
The reunion will be filmed over the course of about 10 hours, and will be split into two sessions. The Ashley has personally attended several '16 and Pregnant' reunion tapings and she can tell you that it is physically exhausting for the audience and the cast. Of course, Dr. Drew Pinsky will be hosting the reunion, and playing "Maury" to the battling young couples.
According to several of the Season 5 girls, there has been no mention of a 'Teen Mom 4' series– yet. However, the reunion taping has previously served as a time for MTV to approach the girls that they are considering for 'Teen Mom.' But, again, no one has confirmed that there will even be a 'Teen Mom 4.' The Ashley will keep you posted!
(Photos: MTV)