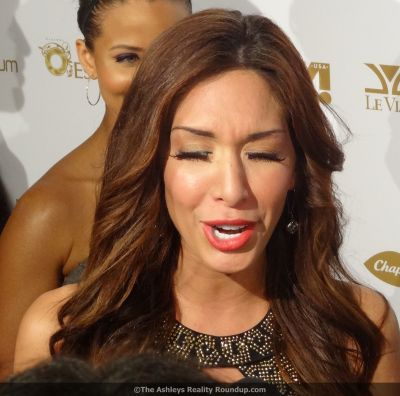 Oh, Farrah, you are just the stupid machine that keeps on giving.
It's no secret that Teen Mom-turned-sexy-movie-star Farrah Abraham is not exactly the sharpest tool in the shed. (She is definitely a tool, though.) Farrah is known for saying dumb things, whether it be via tweet, in-person interview or Keek video.
Today, the fame-obsessed reality star delivered yet another ridiculous Keek video that honored the upcoming holiday of Memorial Day. It is, without a doubt, the stupidest video Farrah has ever posted. (She actually managed to top her ridiculous anti-government rant video from last June!)
Poor Farrah appears to have no idea why we in the United States recognize Memorial Day as a national holiday, so she decided to come up with her own explanation and "Keek" about it. (Just in case you don't know, Memorial Day is a day to honor the men and women who have died while serving in the U.S. military.)
"There's a lot to, you know, be thankful for in May," she tells the camera, before rambling on about how her family is getting older (Um?) and throwing in a line about her ex, Derek Underwood, whose birthday was in May. (He died in December 2008.)
She then busts out a quote so dumb, it could only come from Farrah.
"Don't forget, you know, all the other memories to remember in Memorial Day month."
Everyone be sure to take your ginkgo so that you can remember to remember all of the memories!
The Ashley recommends you watch this video over and over again:

May 20, 2014 | It's About #MemorialDay week #May @keek by f1abraham on Keek.com