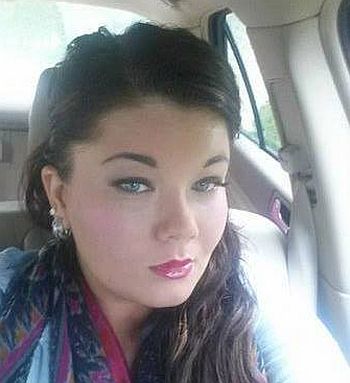 Amber Portwood has completely overhauled her life since her release from prison last November. In a new interview with In Touch Weekly, Amber, who spent 17 months locked up for various drug and parole violation charges, has revealed that she has written a book about her life!
"It's a brutally honest account of how bad my life got," Amber said of the book. "Addiction. Mental illness. Death. Divorce. Betrayal. Violence. Suicide attempts. Felony charges. Rehab. Drug overdoses and jail."
The book, which Amber says will be called Never Too Late, will provide details about how Amber's life got so off track.
"I'm going to tell you how it all happened," she told the magazine.
The Ashley's book, Teen Mom Confidential, provides never-before-told stories about Amber's turbulent childhood and teen years before MTV.  Amber's tell-all may include some more information about the events discussed in Teen Mom Confidential.
As 'Teen Mom' fans saw during the Being Amber special on MTV, Amber has been working to stay sober and rebuild the relationship with her five-year-old daughter, Leah. She told In Touch that she hopes her book will inspire other people that are struggling.
"I'm living proof that it's never too late to change your life for the better," she said.
Amber is working on building a self-help website. While it is not yet finished, she did write this heartfelt message to fans on its welcome page:
"You probably remember me from my 'Teen Mom' days on MTV. Well, a lot has changed since then, and I can't wait to show you what my team and I have been up to. We're here to help people realize that with the right focus and determination in your life, it's never too late to become the person you've always dreamt of being. Stay tuned for more special announcements from me and our hand-selected team of experts."
The Ashley will keep an eye out for more information about Amber's book! Her sources tell her that Amber's book is indeed happening and may not be the last book about the franchise we'll see.
(Photo: Facebook)