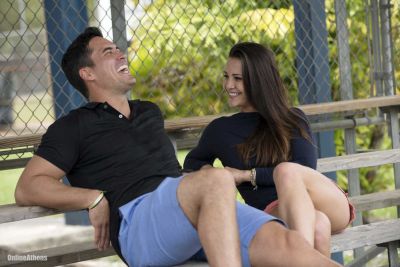 Newly engaged Bachelorette couple Andi Dorfman and Josh Murray are considering getting hitched on national television, just like many of the show's couples that came before them! In a new interview with Access Hollywood, Josh and Andi revealed that, while they haven't decided whether or not they will go the route of Sean and Catherine Lowe, JP Rosenbaum and Ashley Hebert and Trista and Ryan Sutter and get married on-camera, they seem to be at least considering it.
"We're open to it I think but they'd have to film a fun wedding. It would have to be a fun one," Andi said."Family karaoking and, who knows what our families would do together."
Having ABC foot the bill for a super-pricey wedding extravaganza sound pretty "fun" to me.
Josh said that if they do decide to get married on television, he would want the whole thing–from the ceremony to the reception–filmed.
"Dancing, since we're such great dancers," Josh said sarcastically. "We'd have to film it all."
If the couple decides to do an on-air wedding, ABC would most likely require them to invite other people from the 'Bachelor' franchise. Will Andi's former 'Bachelor' boyfriend, Juan Pablo Galavis be one of the people out on the dance floor doing the Electric Slide?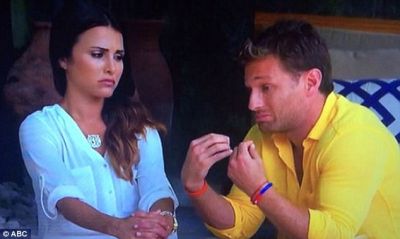 "I don't think he's going to be invited to my wedding. It's just gonna be a soft no for now," she told RumorFix. She added that there's only one way Juan Pable can secure an invite–by marrying her BFF, Nikki Ferrell, whom Juan Pablo chose at the end of his season.
"If he marries Nikki he will get an invite," Andi said. I hope he hears this…he better put a ring on it!"
Juan Pablo has a few months to propose, as Andi and Josh say they are not thinking about getting hitched until next spring.
"We're going to take a little time, enjoy being engaged and then I'll start thinking about it," Andi said.
(Photos: ABC)