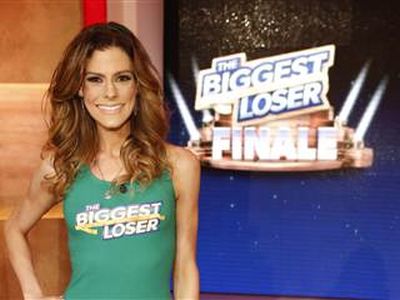 The finale of the most-recent season of The Biggest Loser spurred a big controversy when the season's eventual winner, Rachel Frederickson, shocked everyone by losing nearly 60 percent of her previous body weight. Rachel's frail appearance caused many of the show's fans to demand that the rules of the show be amended to prevent future contestants from going into "unsafe" weight loss territory. (The Ashley attended the finale that night and interviewed Rachel. You can read her personal observations of Rachel here.)
The next season of 'The Biggest Loser' is rapidly approaching. With a Season 16 premiere date set for September 11, a whole new crop of contestants has already been sweating it out at the Biggest Loser Ranch for over two months now. The Ashley was lucky enough to be invited to go to the Ranch back in June to interview the show's contestants and trainers.
She was also able to interview the show's creator and executive producer, David Broome, and ask the question that nearly all fans of 'The Biggest Loser' are wondering: What is being done to prevent more contestants from ending up in an "extreme weight loss" situation?
To see what he told me, as well as what Rachel's trainer, Dolvett Quince, thinks about the situation, click here!