The Married At First Sight season finale aired a few days ago and, while The Ashley has yet to write about the show on The Roundup, she is totally hooked! Although viewers got to find out which of the three couples stayed together and which decided to divorce during the finale, we were left with many unanswered questions! The three couples–Vaughn and Monet, Jamie and Doug, and Cortney and Jason— will be featured on a reunion show that will air on Tuesday, but in case you can't wait until then, The Ashley has dug up some answers to some Frequently Asked Questions regarding the couples of 'Married At First Sight.'
Will there be another season?
There will, indeed, be another season of 'Married At First Sight!' The FYI network, which was formerly The Biography Channel, found a major hit with the show. In fact, this week's season finale was the most-watched telecast in the young network's history! Because of the overwhelming response the show received, the network renewed it for a second season after only five episodes of Season 1 had aired. However, Season 2 will not follow the same three couples as Season 1. Casting is already underway to find new couples for Season 2. (If you want to be on the show, click here!)
How did the couples get on the show?
The network posted casting notices on various websites and held workshops to find people that might be a good fit for the show. Monet told Essence that she and the rest of the cast did not even know that the show would involve marriage when they first signed up.
"I thought it was an experiment about dating in the city, so I said sign me up," she told the magazine. "Once there, we were in workshops with experts when they shared the premise of the show. It really took me no time to decide that I was going to do it. I was dating on my own for a while and not meeting Mr. Right, so if I have the opportunity to have four experts assess me and find a match from a scientific standpoint, the reward would outweigh the risks."
The show's executive producer, Chris Coelen, told Reality Blurred about the moment when the 100 finalists found out that they would have to get married to be on the show.
"It was one of the craziest things I've ever been through in my career, those workshops," he said. ""People were stunned by that. Some people got angry, some people laughed, some people were just dumbfounded," he said. "We had to tell them why we did the casting this way. We thought if we told people, from the beginning … the the kinds of people who we would attract are people, as they would say on The Bachelor, are in it for the wrong reasons. We thought we would attract people who were wannabes, people who wanted to be on television, people who want to be famous, people who want a career, not people who really want to find love."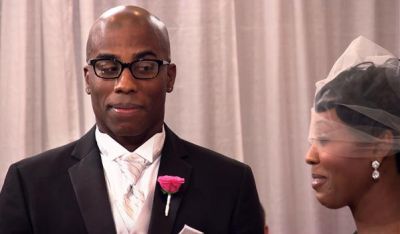 Why did Monet and Vaughn choose divorce?
Vaughn took to his Facebook page after the finale aired to try to explain to the show's fans why he and Monet couldn't make their relationship work.
"I'm sure there will be a lot of backlash for our decision, it was truly in OUR best interest," he wrote. "I know a lot of fans were rooting for us to stay together but off camera where the relationship really mattered the chemistry between us, just was not there."
Are Vaughn and Monet already divorced? Are they still friends?
Vaughn and Monet are currently still legally married, as they weren't able to start divorce proceedings until the show's finale aired. The couple recently told the New York Post that after they decided to get a divorce, they didn't speak to each other for a while.
"Behind the scenes, when cameras were not on . . . we had a major disconnect," Vaughn told the newspaper. "We really didn't even end up getting to like each other as friends."
After five months, Vaughn and Monet reunited at the reunion special, which was filmed last month, and apologized to each other.
"Since [then], there really aren't hard feelings, we just weren't a good match," Vaughn said. "We squashed the beef, hugged it out and we're friends."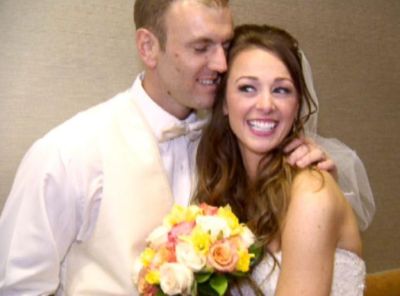 Why did Jamie look so familiar?
If you are a fan of reality TV dating shows, Jamie probably looked familiar to you. That's because she has appeared on several other reality shows, including 'The Bachelor' and 'Bachelor Pad 3.' She provided what is still one of the most awkward moments in 'Bachelor' franchise history during Ben Flajnik's season of 'The Bachelor.' (Click here to relive that cringe-worthy moment!)
Jamie told the New York Post that her 'Bachelor' past came back to haunt her after she married Doug on 'Married At First Sight.' Her new mother-in-law was skeptical of her because she figured Jamie was looking for fame rather than love.
Did Jamie and Doug finally have sex?
At the end of the season, Jamie and Doug had yet to consummate their marriage, although it was hinted that they did the deed the night before the decision day. The couple has confirmed that they have had sex since then.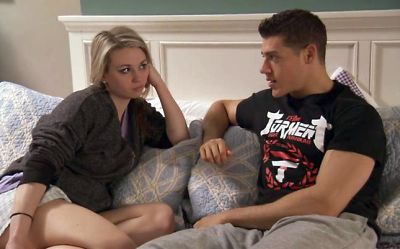 Has Cortney's family finally accepted Jason and their marriage?
Cortney's family was very against her taking part in the show and refused to attend her wedding. However, since the show ended Cortney's family has accepted Jason as her husband. Cortney told the IB Times that she brought Jason home over the Fourth of July weekend to meet her family in North Carolina.
"My family fell in love with Jason," she told the site. "Like, he is part of our family regardless of what happened…my mom was calling him her son-in-law."
How is Jason's mother doing?
Unfortunately, Jason's mother, who was suffering from lung cancer, passed away shortly after filming ended. Cortney was able to meet Jason's mom before she died, however.

"She was able to leave peacefully because she knew her son was going to be taken care of," Cortney told the New York Post.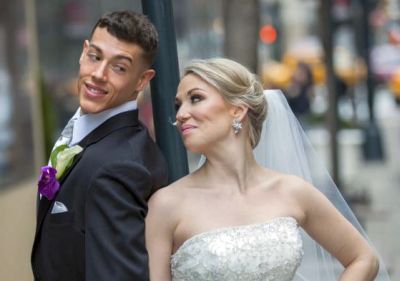 How much of this show was staged?
The participants insist that what we saw on the show was very real, for the most part. In his post-finale Facebook post, Vaughn admitted that some things were "definitely taken out of context" or shown out of sequence for dramatic effect, but that was minimal.
"Dinner scene and very few things were ever 'staged,'" he wrote. "Monet cooked during the middle of the experiment it just didn't air until the last episode."
Cortney said that she, too, was very happy with the way the show was edited.
"One of the good things about everything with me and Jason and our relationship is we were real the entire time," she told IB Times. "There were a lot of conversations that we had on camera for the first time ever, and there were a lot of times where we would say "real talk." Whenever we said "real talk" that was like our code to our production [team] that this was the first time we were ever having this conversation."
Will we see the Season 1 couples again after the reunion?
It doesn't appear that there are any plans for the show to continue to follow the lives of the Season 1 couples. However, in her interview with the IB Times, Cortney said that she would love to be featured on Season 2, if she is asked.
"I would love to be a mentor for other females or other couples going forward whether it's Season 2 or however many seasons there is because no one is really going to understand it except the people who lived it," she told the site.
(Photo: FYI Network)