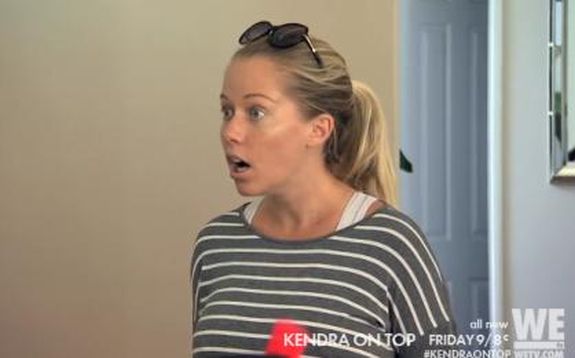 Note from The Ashley: I am very excited to announce that The Roundup has a new recapper! Holly will be 'capping the current season of Kendra On Top (because you know that level of hot mess can't be missed!) The Ashley has wanted to add this show to The Roundup for a long time, but just wasn't able to keep up, so she's very excited to have Holly's help!   Keep on the lookout for Holly's 'Kendra' recaps!
By Holly Rasmussen
This week, we got a double-dose of Kendra On Top! We viewers are still waiting for some answers in regard to the affair Kendra's husband Hank allegedly had with a transsexual., but unfortunately it doesn't look like those will be coming any time soon!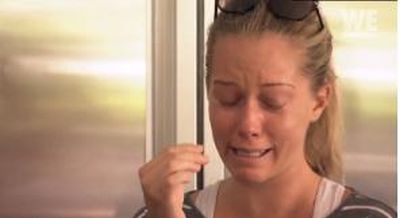 Anyway, although Kendra has discussed her husband's alleged affair with her friends, family, lawyers, managers and any tabloid/TV news show that will shell out the big bucks, Kendra still hasn't actually discussed it with her husband, Hank. He's is still hiding out in New Mexico with their son, Little Hank, and Kendra is at home taking care of their newborn daughter.
Kendra says she wants Hank to be her Hank again, but he has to admit to her what he's done. Well, that's kind of hard when you aren't speaking to him about it. This is the strangest situation. Talk to your husband!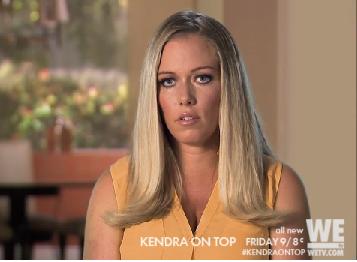 We follow Kendra as she gets chased by the paparazzi on her way to a meeting with her attorneys. This scene also contains my favorite Kendra-ism of the episode. She tells someone that is with her, "Will you carry my diaper bag for me so I don't look like such a mom?"
Really, Kendra? Your husband has been caught cheating and you're worried about getting your picture made with your diaper bag because it will hurt your image?
Another favorite line of this episode is one of her mangers saying she needs to protect her business that she "worked her ass off for." More like showed her ass off for, but OK, whatever.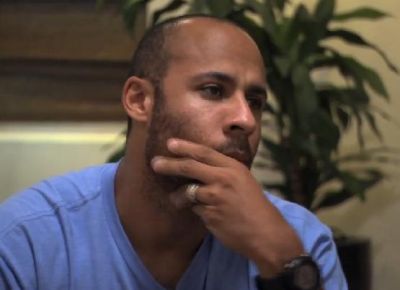 Finally, we hear from Hank…sorta. He is waiting for Kendra at their house when she returns from the meeting with her attorneys. As she greets Little Hank, Big Hank sits there looking pained and/or constipated or something. When she tells him she needs to admit what he's done he just says he will "clear his name." So, is that a denial? Why is everyone talking in code!?
Finally, she asks point-blank if he cheated on her and he says no as he chokes back tears.
Episode 4:
In the opening scene of this episode Kendra says Hank, "isn't denying or admitting anything." In this case, isn't the fact that he isn't denying it kind of admitting it?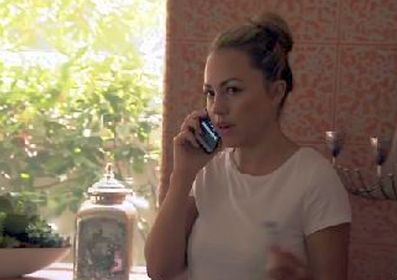 Kendra's friend Jessica is staying with her as she deals with the aftermath of the scandal while trying to take care of her six-week-old daughter. Kendra's son, Little Hank, is in New Mexico with his dad.
This episode, like the last, flashed back and forth between present day and to Kendra's last few days of pregnancy. (So, basically they are trying to have an excuse to use all of this footage they shot of Kendra's pregnancy, all of which is now kind of just blaaaah compared to the stuff about Hank's affair.)
We follow Kendra to a six-week checkup with her daughter where we learn she may have a condition which prevents her umbilical cord from falling off on its own. This is not really a serious issue from what I've read, but of course they make it seem like a big deal with dramatic music and Kendra lamenting on how she will handle these issues as a single parent if her and Hank don't work out.
For some reason, Hank decides he's going to call Kendra's friend, Jessica, and discuss the issue with her, instead of discussing it with his wife. Wtf? This dude needs to talk to his wife and no one else! It's like junior high where you have your best friend talk to your crush while you listen in on the other line! This is weird. Why the hell isn't he talking to Kendra about it?
My favorite part of the whole episode comes after Jessica hangs up with Hank and tells Kendra how upset he seemed. Kendra ain't havin' it at all.
"He touched a penis when I was pregnant," she says.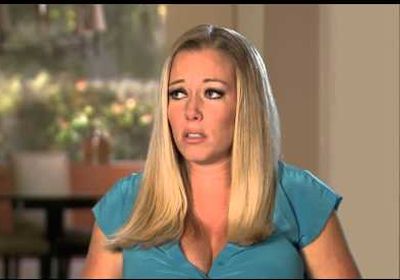 That's reality TV gold, right there.
Kendra decides she is going to take this time to try and reconnect with her mom, whom she's always had a difficult relationship with. She said her mom didn't react well to her news that she was pregnant with her first child and she didn't react well to her recent pregnancy announcement either. Oh yes, then by all means, let's bring this woman into our home during the biggest family crisis of our lives.
Kendra decided that instead of sharing her joyous news with friends and family, she would make her pregnancy announcement into an ad for EPT pregnancy tests. (Of course she did.)  Her mother wasn't happy at all about it. Kendra's mom needs to realize that when you're not sleeping with a 90-year-old man anymore and your husband is a third-rate football player who may or may not like to touch penises, you have to do something to pay the bills. Besides, what would she expect from someone who is currently using her spouse's alleged betrayal to boost ratings for her TV show?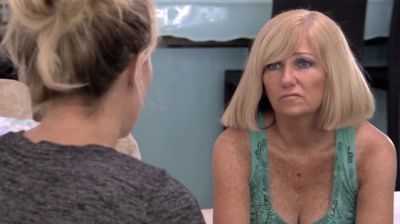 Kendra's mom agrees to put their issues aside and be there for her…and to be on TV? As we know, Kendra's mother loved the limelight when Kendra was living at the Playboy Mansion.
Next time on 'Kendra on Top,' we see more people dancing around the details of Hank's alleged affair and no one discussing how Kendra and Little Hank have such thick hair. Seriously, how do they do that? We need to know! Are they taking biotin supplements or what? Spill it, WeTV!
(Photos: WeTV)