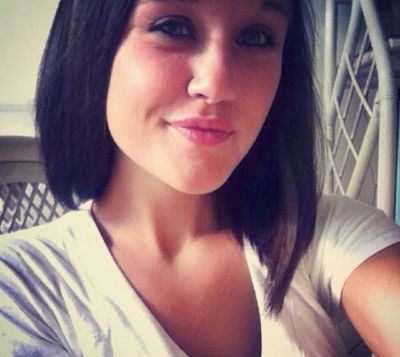 A 16 and Pregnant star is speaking out about her recent stay at an institution.
Jordan Cashmyer, who starred on the most-recent season of the MTV reality show, was hospitalized last week for mental issues.
While The Ashley knew about this last week, she did not write about it out of respect for Jordan. However, Jordan decided to address what happened via social media today, so The Ashley feels that she can reveal what she knows.
According to The Ashley's sources, Jordan (who raised eyebrows a few months back when she chose to work at a Baltimore strip club) got in a fight at work. Following that episode, she was placed into a hospital to get help for various issues. Her daughter, Genevieve, has been cared for by Jordan's parents, as well as the baby's father, Derek.
Jordan has been released from the hospital and on Tuesday shared more about what happened.
"I am happy to tell you that I am home from the hospital," Jordan wrote. "I have been struggling with a lot of different things, emotionally, since I had Genevieve. I was diagnosed with post-partum depression and was on medication for a little while for it but I never followed up with my appointments. After that things started to get out of control.  My mood wouldn't stay stable for very long, I was extremely impulsive, couldn't focus…my anxiety got worse, as did my depression and OCD. It got to the point where I didn't know what to do or how to handle it because I had lost everything that was important to me."
Jordan then revealed that she has been suicidal.
"I felt that there wasn't much of a reason to live anymore," she wrote. "After trying to overdose, I was taken to a hospital and have been in there since then. They felt that I had made enough progress to go home today. I am now on medication and feeling great…Things are really looking up and I am set on having the best possible future for my daughter and I."
According to one of The Ashley's sources, Jordan's '16 and Pregnant' producers have been trying to reach her for a while but have been unable to do so. It is likely in regard to the Season 5 "Where Are They Now?" special, which is currently being filmed.
(Photo: Twitter)