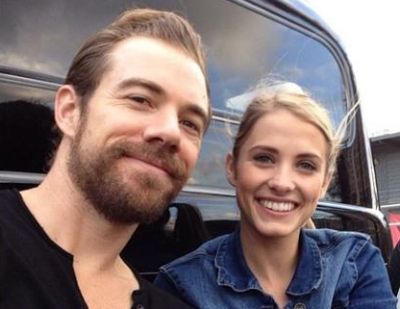 Ready for Love may have been a bust, but one of the relationships that started on the show is stronger than ever! Earlier this week, Jenna Reeves, who was the girl chosen by 'Ready For Love' bachelor Tim Lopez at the end of the season, announced that she and Tim are now engaged to be married!
"I've never known love and happiness like this. I am elated to announce that Tim and I are engaged!" Jenna posted on her Instagram account on December 23, along with a photo of her engagement ring.
"There is no better feeling than looking down and seeing his promise to me," she wrote in the caption of another ring shot.
Tim and Jenna have been dating since they met on 'Ready For Love' in late 2012. The show featured three matchmakers helping three bachelors choose the woman of their dreams. The matchmakers chose a pool of 12 women for each stud muffin and then let him narrow it down. Unfortunately, America was not ready for 'Ready For Love'; it was cancelled after only two episodes due to dismal ratings then became an online show.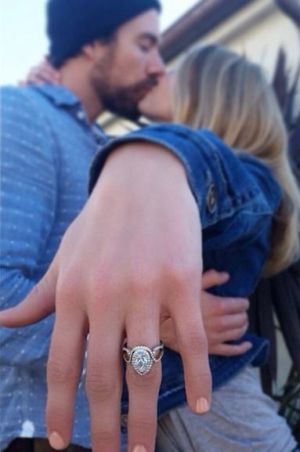 In the end, all three men– Tim (a member of the band Plain White T's), Latin lover entrepreneur Ernesto Arguello, and hunky Ben Patton— all ended up "finding love" on the show. However, Tim and Jenna are the only ones that have stayed together in the two years since the show was filmed.  (Click here to find out what happened with Ernesto and Ben's show relationships.)
Tim and Jenna have spent the last few years traveling together with Tim's band. They celebrated their two-year anniversary in August.
The couple has not announced when or where they plan to tie the knot!
(Photos: Instagram)