It's the last day of 2014, and, while it's almost time to cram your body into a two-sizes-too-small Forever 21 dress for New Year's Eve, let's take a moment to reflect on what a wonderful year 2014 was in reality TV! From cheating husbands (and wives!) to unexpected pregnancies, the stars of our favorite reality shows did not disappoint when it came to serving up plenty of drama this year!
Last week, The Ashley asked you to vote for your favorite (and least favorite) reality shows, stars and moments via her "Best of 2014 Reality TV" survey. She's done this for the last few years, but this year's survey was taken by more people than ever before! The results of the survey are posted below! (Just remember, these results were voted on by Roundup readers, and do not necessarily reflect The Ashley's opinions!)
Have a happy New Year's Eve! The Ashley loves you all!
On with the results…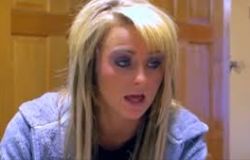 Biggest Reality TV Trainwreck of 2014:
Leah Calvert (Teen Mom 2)
This marks the fourth year in a row that someone from the 'Teen Mom' franchise snagged this "honor." Amber Portwood took it in 2011, Jenelle Evans in 2012, Farrah Abraham in 2013 and for 2014, it's 'Teen Mom 2' star Leah Calvert. This year, Leah created plenty of drama for herself: from an alleged affair with her ex-lover, an (alleged) pill-popping habit, and plenty of late-night social media rants, Leah had a hard time keeping things together in her life. Here's hoping she has a better 2015!
Honorable Mention: Mama June Shannon (Here Comes Honey Boo Boo)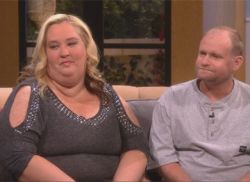 Most Shocking Split of 2014:
Mama June & Sugar Bear (Here Comes Honey Boo Boo)
They seemed like a match made in hillbilly heaven, but in September, the longtime couple announced they were splitting. However, what followed after that was even more shocking. In October, TMZ uncovered evidence that June was dating a convicted child molester–the same man that molested her daughter, Anna! Her actions were enough to prompt TLC to cancel 'Here Comes Honey Boo Boo,' but not enough to keep Sugar Bear away. The pair has been seen together since the drama unfolded.
Honorable Mention: Kendra Wilkinson and Hank Baskett (Kendra On Top)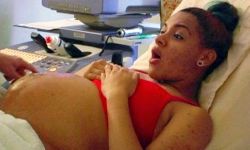 Show You're Most Embarrassed to Admit You Watched in 2014:
16 and Pregnant
MTV brought its controversial show '16 and Pregnant' back in 2014, with the fifth season airing this spring. While you may not admit that you watched it, '16 and Pregnant' continues to be extremely popular. Don't worry– there are plenty more pitocin-filled MTV moments coming our way in 2015!

Honorable Mention: Here Comes Honey Boo Boo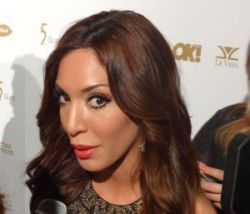 Most Annoying Reality Star of 2014:
Farrah Abraham (Teen Mom)
Farrah has snagged this award for the last three years, and it's no surprise. From her strange tweets, to her bragging about her stripping gig and sex toy line, Farrah always seems to be in our face…and have her private parts in our face. And, who could forget the fantastic new song she released in 2014– "Blowin'"? Farrah beat out Kim Kardashian, Tori Spelling, Kody Brown and Tyra Banks to get this "honor!"
Honorable Mention: Kim Kardashian (Keeping Up With the Kardashians)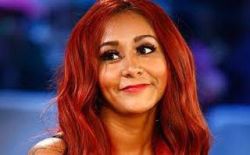 Most Improved Reality Star of 2014:
Nicole "Snooki" Polizzi
The Ashley created this new category for the 2014 survey to honor a reality star that has made the most positive changes in his or her life. Former 'Jersey Shore' party girl Nicole 'Snooki' Polizzi takes this award this year. Nicole is now all about being a wife and mother, and a fitness fanatic. Her 'Snooki & JWoWW' co-star, Jenni Farley, has followed her example.
Honorable Mention: Jenelle Evans (Teen Mom 2)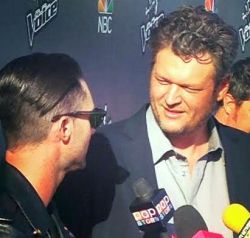 Favorite TV Talent Show of 2014:
The Voice
'The Voice' has been your favorite TV talent show every year since The Ashley started doing these surveys in 2011! That other (formerly extremely popular) reality singing show didn't even come close, only garnering 6 percent of the total votes. Viewers love the coaches, the format and the contestants of the show, and NBC loves the ratings that 'The Voice' gets every season!
Honorable Mention: Dancing with the Stars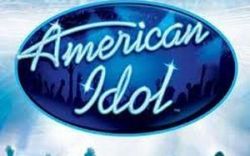 Reality Show That Should Retire in 2014:
American Idol
For the second year in a row, the once-untouchable singing show has been voted as the show that is in the greatest need of getting the ax. Although 'American Idol' will be coming back in January 2015 for another season, the show's magic is gone (and has been for several seasons). From forgettable contestants (does anyone even remember who the winner was last year?) to yawn-inducing judges, 'American Idol' is now a shell of what it once was.
Honorable Mention: America's Next Top Model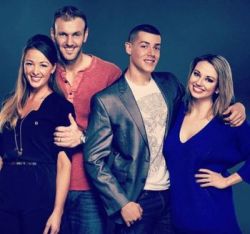 Favorite New Reality Show of 2014:
Married at First Sight
Apparently, The Ashley isn't the only one that fell in love with this new reality show from the tiny FYI network. The show, which paired three couples and had them get legally married just moments after meeting, proved to be a huge hit! In fact, viewers loved the show so much that it was quickly renewed for a second season, and a spin-off about the first season's successful couples was created. (It airs next month!)
Honorable Mention: Marriage Boot Camp: Reality Stars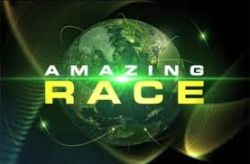 Reality Show You Would've Most Liked to Have Been on in 2014:
The Amazing Race
Traveling the world (for free) with a chance to win $1 million isn't exactly a bad gig, so it's no surprise that nearly 40 percent of you said you'd love to be on 'The Amazing Race.' The CBS travel show has been around for years, but still continues to be fascinating, due to all of the amazing places it puts its contestants.
Honorable Mention: The Biggest Loser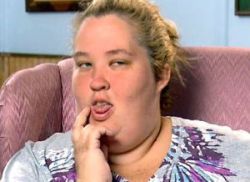 Most Shocking Reality TV Moment of 2014:
Mama June allegedly dates sex offender & gets show cancelled (Here Comes Honey Boo Boo)
Mama June's decision to reconnect with the sex offender that once molested her daughter, Anna, was undoubtedly the most shocking reality TV moment of 2014. It garnered nearly 60 percent of the votes, and for good reason. June's actions were so shocking that they caused TLC, the network that aired 'Here Comes Honey Boo Boo' to cancel the show, despite its continued popularity.
Honorable Mention: Hank Baskett has an alleged affair with a transsexual (Kendra On Top)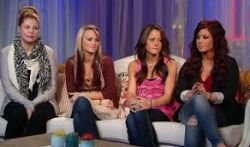 Overall Favorite Reality Show of 2014:
Teen Mom 2
Once again, 'Teen Mom 2' trumped the competition for favorite reality show, taking over half the votes! The Ashley's readers love anything to do with the show and its stars–Leah Calvert, Jenelle Evans, Chelsea Houska and Kail Lowry. (The Ashley loves Jenelle's mom, Barbara Evans, more than any of them, however!) No matter what these girls do: get arrested, get married, get divorced, get caught cheating via a deer cam, we just can't stop watching them!
To see the results of the 2013 survey, click here! (If you're feeling really nostalgic, click here for the 2012 survey results, and here for the 2011 results!)
The Ashley thanks all of her readers for a fantastic year! Here's to more reality TV fun in 2015!
(Photos: Wibofoto-Getty Images/ MTV/ TLC/ FOX/ FYI/ CBS)