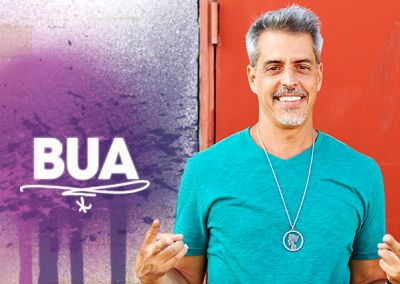 Street Art Throwdown made a splash when it premiered last week on Oxygen. The show, which pits street artists from all over the country against each other, had Twitter talking after the premiere episode aired. Viewers praised the artists on the show, and expressed their happiness that prominent figures from the street art world–such as Ron English and OG Slick— will be featured.
Not everyone was thrilled with the show, however.
"There's now a reality show that praises people for tagging," one Twitter user wrote. "Now I've seen everything."
"Oh sure, let's give one of these hooligans $100k to go buy more paint for tagging," another one wrote.
In an exclusive interview with The Ashley, the show's host and co-creator, Justin Bua, defended 'Street Art Throwdown,' and argued that it does not promote any sort of illegal activity.
"This is not Graffiti Art Throwdown or Tagging Art Throwdown," he said. "This is 'Street Art Throwdown.' Street artists, for the most part, are doing commissioned work, trying to make money and grow their skills. We're promoting art, not illegal activity."
In fact, that exact logic is why Justin wanted to create this show.
"A lot of people think street art is straight up vandalism," he said. "I think that the average person thinks that street art is a culture full of illegality and nightcrawlers on the street, but the reality is that street art is a diverse community where the majority of the people are actual artists. There's a distinction between someone that's scratching marks on someone's private property and someone that's actually creating art. And that's what we really wanted to show."
The artists were all found via a casting call. Justin says that while some were excited for the opportunity to show their skills off, others were hesitant to sign on, afraid that it would be considering "selling out." The artists cast on the show, however, were excited to have the opportunity to get exposure and help their careers.
"In America, it's tough to be an artist. I come from the art world and know that it's hard for people to make a living," Justin said.
"This creates a world stage and a platform for people to see that this is not a vandal culture," he added. "This is a culture full of very talented kids. Street artists are not just doing stuff on the street, they're also doing stuff in museums, galleries, in commercials. For me, it's not a sell out. It's making a statement that this is a culture that needs to be accepted and admired. This shows gives these artists the opportunity to see their work and talent."
'Street Art Throwdown' airs Tuesday nights at 9 p.m. on Oxygen.