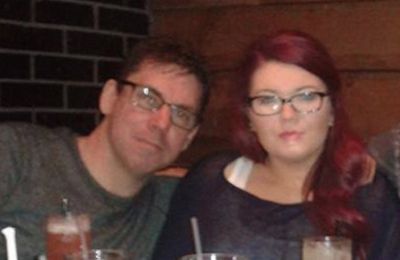 Tyler Baltierra and Catelynn Lowell aren't the only Teen Mom stars that will soon be making their way down the wedding chapel aisle!
Amber Portwood has confirmed that she is engaged to her boyfriend, Matt Baier. Fans watched Matt propose in the recently released trailer for the upcoming new season of 'Teen Mom,' but didn't know if Amber had accepted the proposal or not. In a new interview with E! News, Amber confirmed that she said yes when Matt proposed back in November, and that the couple plans to get married sometime in 2015!
"We know it's gonna be within the year," she said. "We just moved in together a couple months ago, so we really want to learn everything about each other and live this life right now and just make sure everything's straight before we jump the gun on something because obviously, we didn't know each other that long before we got engaged, but we do know we love each other so much."
This is Amber's second engagement. She was previously engaged to her daughter, Leah's father, Gary Shirley. (No word if she still has the $21 engagement ring Gary bought her from Walmart.) He proposed (twice) during earlier seasons of 'Teen Mom.' In the interview with E! Amber talks about the moment she realized things could never work with Gary.
"One day I just woke up and I'm like, 'This has to stop because I'm not getting anything out of it.' What [fans] are going to see is a complete turnaround right in the middle [of the new season]," Amber said. "It's drastically different from beginning to end. No one is going to expect what's going to happen."
She added that her relationship with Matt, whom she initially had a long-distance relationship with, is nothing like the often violent relationship she had with Gary (who has also moved on and is now expecting a baby with his longtime girlfriend, Kristina Anderson).
"My life now with my new fiancé is amazing and our relationship is completely different than what mine and Gary's was," Amber said. "There's not really fighting or anything like that. It's not perfect, but we're so happy together. I never thought I could find another man that could make me feel love again, honestly. I feel more love for him than I ever have for anybody."
Matt is originally from Boston, according to Starcasm, and, at 43, is much older than 24-year-old Amber.
"It was a friendship that turned into love," Amber told MTV. "I didn't think I would be able to love somebody again."
She has not shared any photos  of her engagement ring on social media because she says that it is a "personal thing" for her.
When Radar Online reported that Amber and Matt's engagement was only for the cameras and that the couple's relationship was "tumultuous," Amber slammed the story, as did Matt, who after the story broke tweeted, "None of that ever happened we could not be happier or closer."
Click here to watch the "Teen Mom' trailer!
(Photo: Twitter)