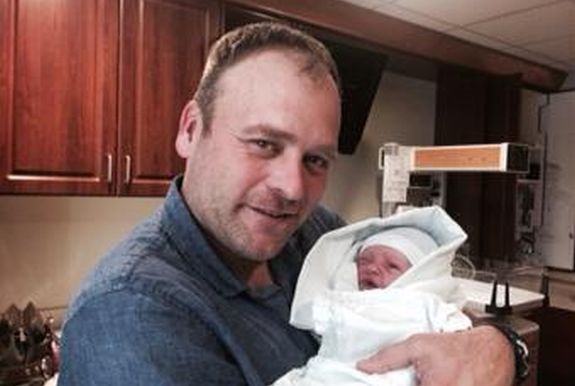 It's (another) girl for Brady Williams, patriarch of the polygamist Williams family and star of TLC's (just-cancelled show) My Five Wives! Brady, along with his fourth wife Nonie welcomed their sixth child yesterday. The baby girl, whose name has not yet been released by the family, is Brady's 25th child overall, counting his children with other wives Paulie, Robyn, Rosemary and Rhonda.
The family announced the baby's birth on their Facebook page.
"And here she is…8 lbs 15 oz. 20 inches long. Born at 1:16," the caption to a photo of the baby girl read. "Parents and baby are doing great and aren't releasing her name just yet."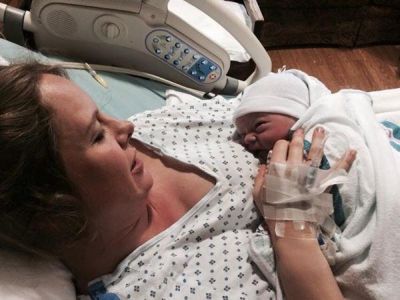 UPDATE: The family has released the name of the baby: Addisen Jai Williams.
A photo of Nonie holding the baby was posted to the page later that night, along with the caption, "Nonie and our chunky cheeked beauty."
Nonie and Brady have been married 17 years. With the addition of the new baby, Nonie now is "tied" with Brady's first wife Paulie for having the most kids with Brady, with six each. He currently has four with Rosemary, four with Rhonda, and five with Robyn.
According to the family's website, it is mostly up to each wife how many children she wants to have.
"Like any other family, Brady and each wife make that decision," the site reads. "Obviously it is weighted heavily on what each wife wants."
Although the family has not confirmed it, this may be their last new baby. After all, the family has faced their share of problems recently. In July, Brady filed for bankruptcy and just last month it was announced that TLC had not renewed 'My Five Wives' for a third season.
Congrats to the Williams family on the new baby!
(Photos