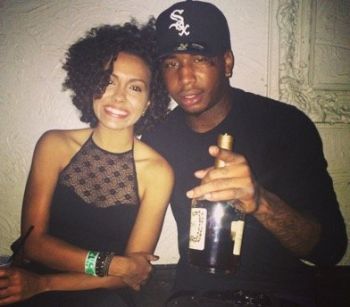 By Holly Rasmussen & The Ashley
Teen Mom 3 star Briana DeJesus is in the middle of a "revenge p0rn" nightmare. Her ex-boyfriend/fiancé/something  Shakiel "Shoc" Brown was arrested on March 24 in Orlando, Florida, after Briana filed a police report against him, claiming he filmed their, um, private moments without her knowledge and then placed them on social media sites to get even with her after they broke up.
Shoc posted a video of Briana doing naughty things to him, as well as them having sex to his Twitter account (the account has since been suspended, but feel lucky if you never got to see the videos. The Ashley did and she will never be able to erase those images from her brain!)
Briana claimed in her police report that she didn't know Shoc was recording their Farrah-and-James-Deen-esque moments, and Shoc later admitted that Briana did not know he was filming her, according to court documents.
Anyway, Shoc was arrested in Orlando and charged with video voyeurism, a second degree felony. He was granted bond on Wednesday, and is no longer behind bars as of Sunday.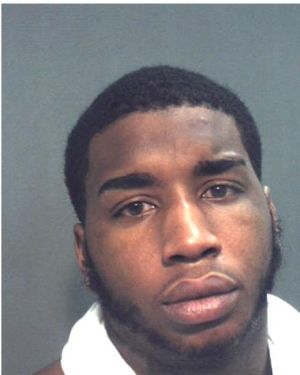 The former 'Teen Mom 3' star spoke to Orlando news station WFTV on Wednesday, stating that she's devastated that her young daughter, Nova, might see the videos one day.
"Why would you post a private moment for the world to see? I trusted you and you would go behind my back and do something so cruel," Briana told the news station.
(Well Briana, this guy did get arrested with your deadbeat baby daddy back in 2013, so maybe that should have been a red flag that he wasn't exactly a stellar guy?)
Even worse, Shoc allegedly tried to sell the sexy videos to TMZ (Starcasm reports that they were also approached by someone looking to peddle the video, but they declined to buy it.)
An email to TMZ that was sent from Shoc's email account has surfaced. In the email, a person claiming to be Shoc says he knows the videos will "be a big hit for both TMZ and I.")
"That probably hurt the most that he would try to get money off that video," Briana told WFTV.
Briana's mother, Roxanne "Throw a Vase" DeJesus, has also gotten involved in the case. Not only did he shoot off a scathing email to Shoc earlier this month (click here to read that), but she has taken to Twitter to express her thoughts on Shoc's behavior.
"It's a crime to post out of revenge," Roxanne tweeted on March 25. "Those who have daughters should take a stand against punks like him. Not encourage his behavior."
One person that's been uncharacteristically silent about the whole situation is Briana's sister, Brittany. She has not defended her sister on Twitter, and actually posted a cryptic message to Twitter on March 9 that seemed to be aimed at Briana.
"I'm glad I have the mind that I have. I'm glad my mom raised ME right. I'm glad I have dreams and goals that I'm chasing. Bless thy lord," she wrote.
Briana has deactivated her old Twitter account and started a new one, under the oh-so-eloquent handle @effingorgasmic. (As you do.)
As a condition of his release from jail, Shoc is not allowed to have any contact with Briana.
(Photos: Instagram, Orange County PD)