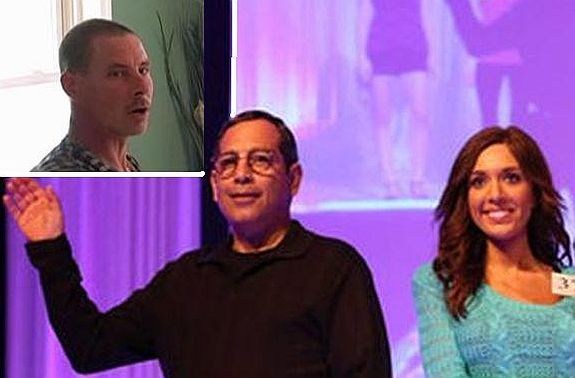 Farrah Abraham recently retweeted her way back into a feud with her Teen Mom OG co-stars Catelynn Lowell and Tyler Baltierra, and now the girls' fathers are jumping into the brawl! Although Catelynn and Farrah hugged it out and made amends last summer while filming the Couples Therapy "All-Star Reunion," their feud is back on after Farrah retweeted some mean comments about Cate and Ty, and called Catelynn "white trash" on this week's aftershow.
The Ashley can reveal that there was additional drama on-set while the 'Teen Mom OG' girls were in New York City last weekend filming the Season 5 reunion. It appears that Farrah's father, Michael Abraham may have made some  not-so-kind remarks to Cate and Tyler while on set.
It is not known (yet) what Michael allegedly said but it certainly angered Catelynn's father, David Lowell!
In a series of Instagram posts (that have since been deleted) David expressed his unhappiness with Farrah's father.
"I hear Mr. Abraham likes to run his mouth to my kids!" David wrote in the caption of a photo that showed off his ripped body. "That might just be a huge mistake!"
In another post, David expressed that he may have to get involved if he sees Michael attacking Tyler and Catelynn again.
"He stepped over the line," David said of Michael. (He also said some other stuff that The Ashley is not going to post here.)
David, who did not attend the reunion taping in NYC, deleted the posts within 24 hours.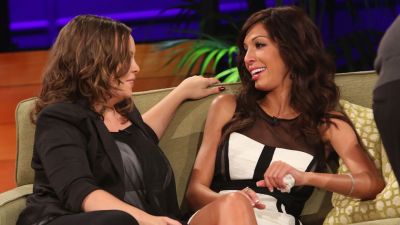 According to one of The Ashley's sources, the reunion is going to be incredibly juicy. Catelynn's mom, April, supposedly got into it with Michael and Farrah's mother, Debra Danielsen during the reunion taping. Catelynn and Tyler kept it classy, the source said, and did their best to stay out of the drama.
In a series of social media posts made by Deb before she arrived in NYC, she made it clear that she intended to confront Catelynn and Tyler about the negative things they've said about Farrah.
In the past, Michael has been less-than-kind on social media to his daughters' co-stars. In February, he defended Farrah by pointing out the faults of the other 'Teen Mom' girls.
"The other 'Teen Moms' are not perfect," Michael wrote. "Currently one just had a child out of wedlock [He's referring to Catelynn]… Another just got pregnant with a boy friend out of wedlock [Maci]… There is nothing illegal doing a adult video and Farrah is NOT filming any more. Farrah not perfect but she is a successful business woman…"
The Ashley is crossing her fingers that whatever went down between Michael and Catelynn and Tyler was caught on camera so we'll get to see it all go down!
The 'Teen Mom OG' Season 5 reunion is set to air in June.
Stay tuned!
(Photo: Facebook/MTV)