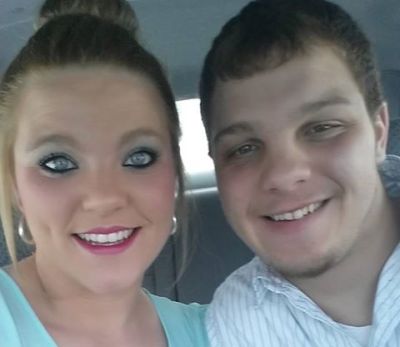 Leah Calvert's own marriage may be in the dumps, but this weekend she will celebrate matrimony anyway!
The Teen Mom 2 star, whose marriage to Jeremy Calvert is on the rocks after a failed reconciliation earlier this year, will watch as her younger sister, Victoria Messer, says "I do" to her fiance, Brian Jones, this weekend.
Victoria, who has appeared frequently on 'Teen Mom 2' over the past five seasons, became engaged to Brian in November after a few months of dating. The couple applied for their marriage license last week in Kanawha County, West Virginia, according to public records.
At 20, Victoria is two years older than Leah was when she married her first husband, Corey Simms, in 2010. (That marriage would end in divorce less than six months later.) Victoria's fiance, Brian, is only 19. He graduated high school in October with a diploma, while Victoria appears to be currently working on getting her GED.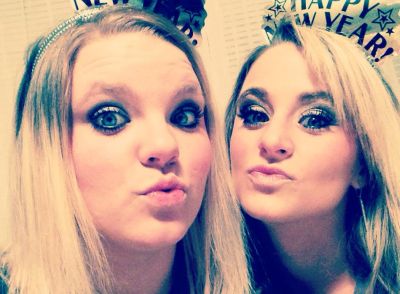 Anyway, Leah has not mentioned her younger sister's upcoming wedding on any of her social media accounts. It can be assumed that she will be a bridesmaid in Victoria's wedding, as the sisters are very close, and Victoria stood next to Leah when she married Corey. It's also likely that Leah's daughters, Ali, Aleeah and Addy, will be a part of the ceremony, as Victoria is extremely close to the girls.
It also seems likely that Leah and her business partners at Gloss, the West Virginia hair and makeup service that Leah helped start last year will help with the beauty services on Victoria's big day.
Leah is currently filming the sixth season of 'Teen Mom 2,' so it's a possibility (but not likely) that Victoria's wedding could be shown on the upcoming season.
Leah's youngest sibling, brother Isaac Messer, is also following in Leah's footsteps of doing the marriage-and-family thing young. While he hasn't tied the knot (yet), he did recently become a teen dad when his girlfriend Maddy gave birth to their daughter last year.
(Photos: Facebook)