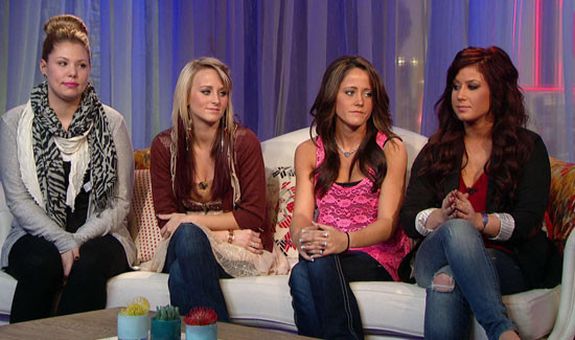 Summer just got a lot more fun– get ready for breakups, make-ups and, of course, more classic zingers from our gal Barbara Evans!
MTV announced today that it has set the premiere date for the upcoming sixth season of Teen Mom 2. Chelsea Houska, Kail Lowry, Leah Calvert and Jenelle Evans are currently filming the new season, but it will be hitting our TV screens on July 9!
The network was stingy with the details of the new season, stating in a press release that Season 6 was "highly anticipated" and that it would show the girls as they "navigate their complicated lives as young moms."
Luckily, The Ashley has been keeping you up-to-date on all that we will see featured on the season!
In addition to the saga of Leah and her husband Jeremy Calvert, we will also see the engagement/breakup/arrest storyline of Jenelle and her fiance Nathan Griffith. Meanwhile, Chelsea has been focusing on her career, as well as her relationship with Cole DeBoer.
In a post to her Instagram account announcing the Season 6 release date, Kail gave insight as to what we will see in terms of her storyline.
"See Javi and my ups and downs and (hopefully) lots of Isaac and Lincoln and our parenting goods and bads," she wrote in a photo caption.
This season will show some intense struggles in the couples' marriage, so we can expect to see a lot of on-camera squabbles from them.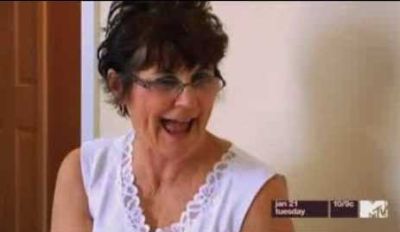 As The Ashley exclusively told you a few weeks ago, the producers are planning to "break the fourth wall" (or, in other words, show the production side of the show) for 'Teen Mom 2' Season 6. Although it may not be done as often as it is on this season of Teen Mom OG, the producers are playing with the idea of letting fans see what happens behind-the-scenes of the show.
It is likely that the sixth season of 16 and Pregnant will air after 'Teen Mom 2' Season 6, so be on the lookout for it to hit the air sometime this fall.
As per usual, The Ashley will be recapping the new season of 'Teen Mom 2!' Stay tuned!
(Photos: MTV)