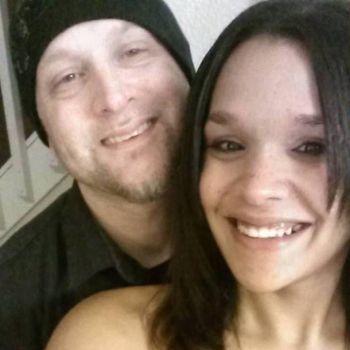 There is certainly no shortage of 16 and Pregnant girls who have gotten pregnant shortly after appearing on the MTV reality show. In fact, of the 59 girls who have appeared on the show, 28 had second pregnancies within five years of their episodes airing.
However, there is a very small group of  '16 and Pregnant' girls who have had two pregnancies (or more!) since appearing on the show–and we can now add Season 1's Ebony Jackson to the top of that list! Ebony, who has two daughters by her ex-husband, Josh Rendon, recently announced that she is pregnant with her third child.
The baby's father is Ebony's boyfriend, James Baldrick, who is a promoter of "4/20  club events" in Colorado. (They sound like a great time, for those of you that smoke, as Barbara Evans would say, 'da weeeed!')
On Easter, James announced the pregnancy on his Instagram, stating that Ebony was expecting a girl on June 22 and that the couple plans to name her Jaelyn Zoria Baldrick.
James and Ebony have been together for over a year. This is the second pregnancy for them as a couple; in April 2014 James announced that Ebony miscarried a baby boy they planned to name Hercules.
Ebony and her husband, Josh (who was featured on '16 and Pregnant' with her) split in 2013 after nearly four years of marriage. Josh currently has custody of their daughters, Jocelyn and Jada. After her divorce from Josh, Ebony entered into a relationship with a woman before meeting James. Josh, too, has moved on, and is currently in a relationship.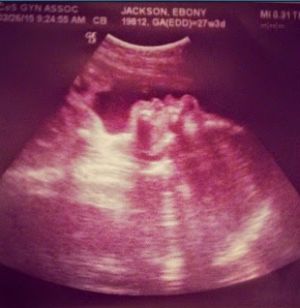 Ebony may be the most fertile of all the '16 and Pregnant' girls (and that's saying something!) She has had at least five pregnancies in her 23 years of life. In addition to the two pregnancies by James, and the two daughters she bore to Josh, she also suffered an ectopic pregnancy in May 2011, during her marriage to Josh.
Currently, only five '16 and Pregnant' girls have three children. Season 2's Leah Calvert and Season 3's Jennifer Del Rio have three kids, although that is due to them having twins during their first pregnancies. Ebony, as well as Season 2's Lori Wickelhaus and Season 4's Kristina Robinson are the only girls from the show to have three separate, viable pregnancies.
(Photos: Instagram)