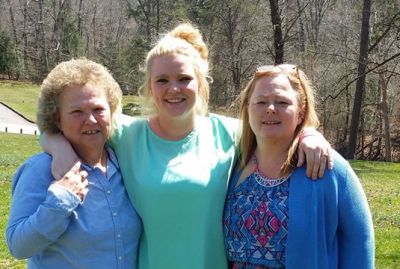 Get yer banjos out, y'all! This may be the best story from Banjo Land yet!
Before we begin: The Ashley would like to clarify a few things. She does not mean to make light of the situation that is posted below. It's just such an unbelievable story that there is no way for The Ashley to report it without sounding like she's making fun. With that being said, this story is not actually about Leah Calvert, it's about her family. Since they have all appeared frequently on Teen Mom 2 in the past, they are public figures and The Ashley felt that y'all might be interested.
That is all….on with the banjos!
Leah Calvert has the record for having one of the shortest marriages in 'Teen Mom' history, ending her marriage to Corey Simms after only eight months,  but her sister Victoria Messer may beat her record!
The Ashley has learned that the entire Messer family is in turmoil after Victoria's husband, Brian Jones (whom she married just a few weeks ago), allegedly got in a physical fight with Leah and Victoria's grandmother, Sandy, earlier this week.
A source that is very close to the Messer clan tells The Ashley that Sandy was tired of hearing that Brian was allegedly hitting Victoria, so she decided to take matters into her own hands.
The source claims that Sandy went to the couple's house, armed with a pipe, determined to teach Brian a lesson. Brian was not scared of the pipe-wielding granny, however. Victoria tried to save her husband and help him escape, but in the end Brian allegedly hit Sandy.
The Ashley found this story hard to believe too, however, a look at the Messer clan's Facebook pages confirmed that it was all, indeed, true.
The family has been posting about the incident, with Victoria accusing her grandmother of telling lies, and the rest of the clan jumping in to defend Sandy.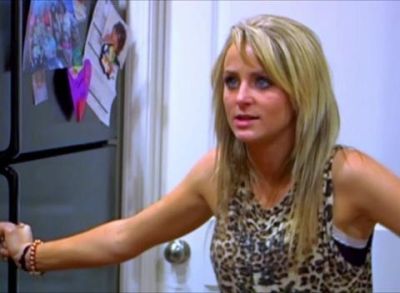 "If I would have hit him with a pipe like I tried they would have called him an ambulance," Sandy wrote earlier today in response to Victoria. "You have a punk for a husband and you best keep him hidden!"
Apparently, Victoria and Leah's brother, Isaac Messer, went over to "talk" to Brian about the situation, according to Sandy's postings. Other family members were also threatening to go show Brian "who he is messing with."
Victoria responded to the threats.
"We're not hiding anywhere," she wrote. "Matters a fact.. Go ahead and have them kill me to, cause anymore I don't even care. A lot of people know how you are, that's why their staying out of it. And tell whoever it is that wants to come, to come because Brian may not know who they are but I do, just remember that."
For the time being, it seems that Victoria is standing by her husband.
Leah's mother, Dawn Spears, is caught in the middle, but seems to be siding with Sandy. The source tells The Ashley that Dawn made her own posting to Facebook about the situation, aimed to tell the person who hit her mother (allegedly Brian) that he will now "pay." That post has since been deleted, however.
Leah has kept silent (at least on social media) about all of the drama happening in her family right now; however, she is dealing with her own problems. (The Ashley is waiting to get more info on the latest Leah drama and will post soon about it.)
From what The Ashley can gather, no assault charges have been filed against Brian in their county, or the surrounding counties.
This is not the first time Grandma Sandy has gotten caught up in the hijinks of her granddaughters. After the news broke of the Leah/Robbie Kidd cheating scandal in October, Sandy ranted on Facebook about it.
The Ashley will keep you posted as this story develops! You can't make this stuff up!
(Photos: Facebook, MTV)