Chris Soules proposed to the woman of his dreams–Whitney Bischoff—when he starred on The Bachelor earlier this year, but, according to many tabloids, one Whit in his life isn't enough! The tabloids went into a tizzy after Chris' grandmother, Beverly, told Radar Online that she has yet to meet Chris' fiance and had "only seen her on TV." Chris' granny also talked about how great Witney Carson, Chris' partner on Dancing with the Stars,  is, which spurred even more rumors that Chris and Witney were doing the, um, "horizontal mambo." The Ashley caught up with Witney a few weeks ago at the Star Magazine "Hollywood Rocks" party to discuss how she feels about the rumors.
"It's so annoying, it's so old!" Witney told The Ashley. "He's found the love of his life, he's with her. Chris and I have great chemistry and we have a great friendship, but that's all it is. I'm just teaching him how to dance!"
According to Witney, teaching the once-clunky farmer how to dance has not been an easy task.
"I literally had to start with him at Ground Zero!" she said. "We had to start like counting music and clapping to the beat—and he couldn't even do that! But he's a hard worker and he was really dedicated to learning."
Witney said that she gets along great with Chris' fiance, Whitney, and that she will most likely play a role in the couple's wedding. "I will be at their wedding!" she said. "I think he said something about [me] teaching them a dance for their wedding."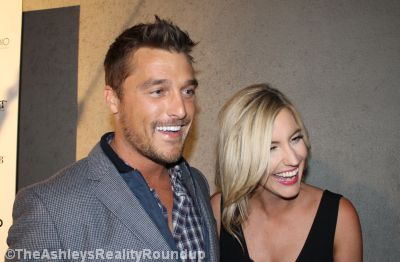 Chris and his fiance Whitney, who also attended the Star Magazine "Hollywood Rocks" party, talked to The Ashley about how they handle the rumors. "You really have to block out the outside noise," Whitney told The Ashley. "You can't listen to them." Chris, however, said he has a different way of handling negativity: he pretends it doesn't exist. "In my head, people only say nice things!" he joked. "I block out the rest."