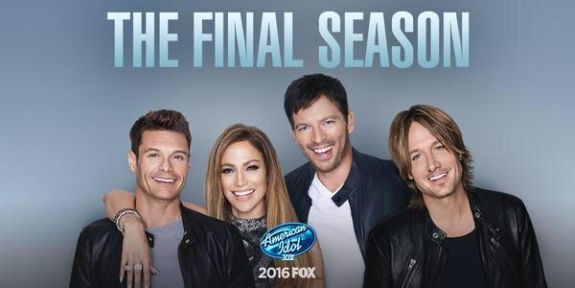 After 15 years, the proverbial fat lady is finally singing for American Idol.
FOX announced today that it is canceling its one-time star reality show after next season. The network has watched as the formerly untouchable-in-ratings show has sunk to depressing levels in terms of public interest and ratings, and has finally decided to pull the plug on the it. Since the show will be celebrating 15 seasons next year, it seemed like a good time to let the show go, according to FOX's CEO and chairman, Gary Newman.
"You know, it was not an easy decision," he said on Monday. "'American Idol' has been such a vital part of Fox for its run, and we spent a lot of time talking with producers about the future of American Idol and collectively we arrived at the conclusion that it was time to bring the show to an end. But we wanted to do it in a way that felt special and celebratory and treated the show the way it deserved to be treated."
Season 16, which will premiere in January 2016, will feature appearances by former show judges and contestants.
"Next year, it's going to be a true season-long celebration," Gary Newman added. "We're already talking about surprises we can have for the fans to make it feel special and send it off [in a way] that makes it as significant as the run it's had on our network."
All three of the show's current judges– Jennifer Lopez, Keith Urban and Harry Connick Jr., will stay at the judge's table for the last season, as will host Ryan Seacrest, who is the only cast member to appear on the show since Season 1. Ryan released a statement today in which he expressed his feelings over the cancellation of 'Idol.'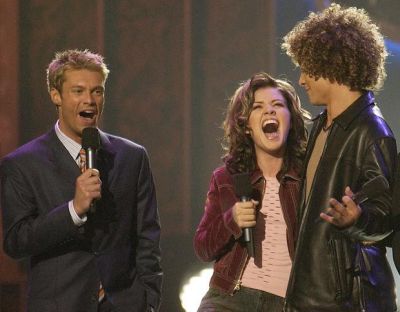 "'American Idol' has been a big part of my life for so long," he said. "It's frankly hard to imagine [my life] without it. It's been a remarkable journey, and I feel very fortunate to have been part of a show that made television history in countless ways. It's a show about chasing and fulfilling dreams, and truth be told, it helped some of my own dreams come true too. I'm so glad [FOX] is going to give us a season-long send off."
Ryan was one of two co-hosts for the show when it premiered back in 2002. The other co-host, Brian Dunkleman, quit the show after Season 1. His departure has been called one of the biggest blunders in entertainment history. Brian, however, has a good sense of humor about the whole thing. He tweeted his sentiments about the show leaving the air.
"I knew American Idol would never last without me #CANCELLED."
This season's ratings have been at an all-time low. According to Entertainment Weekly, ratings this year have measured in at only 11.6 million viewers. (At its peak in 2006, the show was grabbing an insane 36 million viewers!)
While The Ashley is sad to see 'Idol' go (after all, it used to be her favorite show), she agrees that it needs to be put out of its misery. Also– can they take America's Next Top Model off the air too? Just sayin'….
(Photo: FOX)