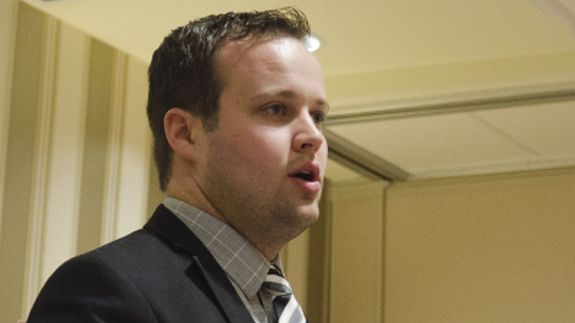 Josh Duggar has responded to the shocking In Touch Weekly reports that have been circulating over the last two days that state that the 19 Kids and Counting star had once been accused of molesting some of his sisters. The accusations, (which you can read all about here), were made by several of Josh's sisters starting as early as 2002, when Josh was 14 years old.
Although his sisters weren't specifically named in In Touch's story, the police reports stated that four of the five victims were female minors living in the same house as Josh and his parents, Michelle and Jim Bob Duggar. At the time of the events, there were only five Duggar girls, so it's assumed that Josh's victims were the four oldest, Jana, Jill, Jessa and Jinger.
In a statement to People, Josh admitted that the reports were true.
"Twelve years ago, as a young teenager, I acted inexcusably for which I am extremely sorry and deeply regret. I hurt others, including my family and close friends," Josh said in the statement. "I confessed this to my parents who took several steps to help me address the situation. We spoke with the authorities where I confessed my wrongdoing, and my parents arranged for me and those affected by my actions to receive counseling. I understood that if I continued down this wrong road that I would end up ruining my life."
Jim Bob and Michelle also issued a statement to the magazine.
"Back 12 years ago our family went through one of the most difficult times of our lives," Jim Bob and Michelle said in a joint statement. "When Josh was a young teenager, he made some very bad mistakes, and we were shocked. We had tried to teach him right from wrong. That dark and difficult time caused us to seek God like never before."
"Even though we would never choose to go through something so terrible, each one of our family members drew closer to God," the Duggar parents' statement reads.
"We pray that as people watch our lives they see that we are not a perfect family. We have challenges and struggles every day. It is one of the reasons we treasure our faith so much because God's kindness and goodness and forgiveness are extended to us – even though we are so undeserving. We hope somehow the story of our journey – the good times and the difficult times – cause you to see the kindness of God and learn that He can bring you through anything."
Josh's wife, Anna Duggar, admitted to knowing about the molestation. In her own statement, she revealed that Josh admitted his wrongdoings to her before they were married. They now have three children together, with another one on the way. She doesn't seem concerned that Josh may repeat his teenage behavior with their own kids, as she has stated that Josh has "changed his life."
"He continued to do what he was taught," Anna stated. "[I know] who Josh really is – someone who had gone down a wrong path and had humbled himself before God and those whom he had offended. Someone who had received the help needed to change the direction of his life and do what is right."
"I can imagine the shock many of you are going through reading this. I remember feeling that same shock," Anna said. "When my family and I first visited the Duggar home, Josh shared his past teenage mistakes. I was surprised at his openness and humility and at the same time didn't know why he was sharing it. For Josh, he wanted not just me but my parents to know who he really was – even every difficult past mistakes."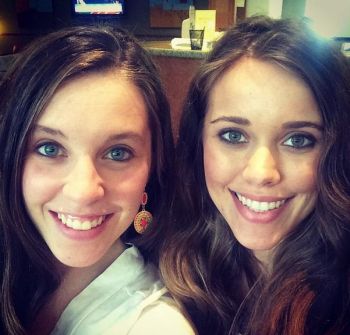 Josh said that he regrets his mistakes.
"I would do anything to go back to those teen years and take different action," he told People.
The magazine states that, in light of the molestation allegations coming to light, Josh has resigned from the Family Research Council. His job with the organization is what brought Josh and his family to Washington D.C.
None of Josh's sisters have commented about the story, but Jill posted to her Instagram today that she was with her sister, Jessa.
"So glad I got to spend the day with my sista," Jill captioned a photo of her and Jessa.
TLC have yet to release a statement regarding the future of  '19 Kids and Counting.' When The Ashley contacted the network yesterday, they had no comment.
To read more about the accusations against Josh, click here.
(Photos: TLC, Instagram)