By Holly Rasmussen
News that Josh Duggar from TLC's 19 Kids and Counting committed sexual abuse broke earlier this week (read all about that here and here), and plenty of people are mad, including June Shannon the recently fired star of TLC's Here Comes Honey Boo Boo.
As you may remember, 'Here Comes Honey Boo Boo' was canceled last year after it came out that June was spending time with the man convicted of molesting her older daughter, Anna Caldwell. Almost immediately after that scandal broke, TLC canceled 'Honey Boo Boo.'
Now June is calling on TLC to do the same to '19 Kids and Counting.' She's angry that the network  allowed a'19 Kids' marathon to air, even after Josh publicly admitted what happened.
This morning, June threatened the network (via a TMZ interview) with a lawsuit if  '19 Kids' wasn't canceled. She told the site that she lost a ton of money when TLC canceled her show and feels that the Duggars should suffer the same fate.
"June says she never molested anyone and [convicted molest Mark] McDaniel wasn't ever on her show, yet Josh Duggar is a central figure on the TLC show and admitted to molesting some of his sisters, who are also on the show," TMZ wrote. "What's more, she believes Jim Bob and Michelle covered up their son's misdeeds.
Yesterday, Josh publicly confirmed a report by In Touch Weekly that contained police reports that revealed the abuse. The reports stated that in 2002 and 2003 a then 14-15 year old Josh, touched four of his young sisters and one other young girl on the breasts and vaginas repeatedly. Most of these attacks happened while the girls were sleeping.
The Ashley reached out to a TLC rep this morning, who told her the network still had "no comment" on whether or not the show will be canceled, or if Josh will be kicked off.
The network, did, however, issue a statement this afternoon that confirmed that all reruns of '19 Kids and Counting' have been pulled from airing for the time being.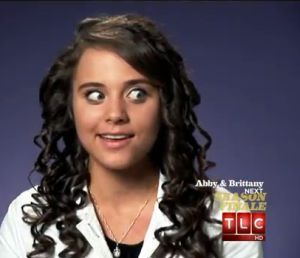 "Effective immediately, TLC has pulled all episodes of '19 Kids and Counting' currently from the air," the statement read. "We are deeply saddened and troubled by this heartbreaking situation, and our thoughts and prayers are with the family and victims at this difficult time."
This does not mean the show has been permanently canceled, however. It is one of the network's highest-rated shows. However, if it does remain on the air, it will have less advertisers. This morning, a rep for advertiser General Mills told TMZ that they have blacklisted the show and removed it from their company's advertising list.
There are also numerous petitions started to get TLC to cancel the show. We don't know the fate of the show as of right now, but with advertisers already beginning to pull their ads off the show, it is not looking good.
(Photos: TLC)