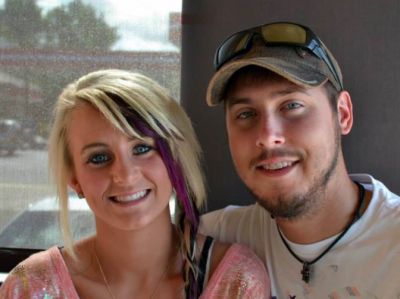 The banjo band is playing a sad, sad song today, y'all: Teen Mom 2 stars Leah and Jeremy Calvert are officially divorced.
In Touch Weekly broke the news that the couple finalized their divorce yesterday in a Roane County courtroom.
"The terms, including a custody arrangement for [their daughter] Adalynn, were agreed upon prior to the hearing. It was all over in about 15 minutes," the magazine source said.
The Ashley can confirm that this story IS true, and that Jeremy and Leah are officially divorced as of yesterday.
The magazine reported that Leah phoned in from rehab in Utah; however The Ashley has not been able confirm whether or not Leah was present at the West Virginia courthouse yesterday.
She can tell you that a full MTV film crew was there to capture what they could of the hearing. One person who was in the courthouse yesterday tells The Ashley that the "Teen Mom '2 film crew, as well as producers, were in the courthouse's lobby filming.
As The Ashley told you exclusively, Jeremy and Leah were in court last month (before she left for her second crack at rehab), hashing out the details of their custody of daughter Addy. A source tells The Ashley that Leah is essentially penniless, with her 'Teen Mom 2' earnings already spent (except for the portions that she gets during and after the new seasons). The last report The Ashley got from her source, Leah was looking to get about $1,250 a month in child support from Jeremy.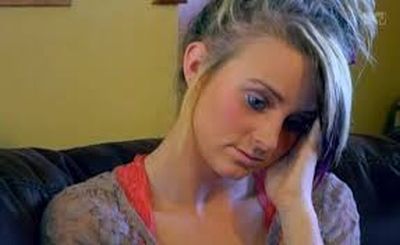 "Jeremy is not seeking full custody," a source very close to the couple tells The Ashley. "He knows because of his job he can't do that. There's no way he can raise Addy on his own while he's working out of town so frequently. Whoever reported that to the tabloids is misinformed."
The Ashley's source tells her that Jeremy is very happy to finally be divorced. He is anxious to move on, and have a normal relationship and life that's not on-camera. He is very happy in his relationship with his girlfriend, Brooke Wehr. (By the way– Brooke is out of the hospital and is on her way to recovery after that bad off-roading accident she had with Jeremy.)
Jeremy will be at the reunion, however, which tapes next month. A source tells The Ashley that viewers should be prepared for quite the showdown! The Ashley has a lot more info so stay tuned!
To read all of The Ashley's coverage of the Leah/Jeremy divorce saga, click here.
(Photo: Facebook)