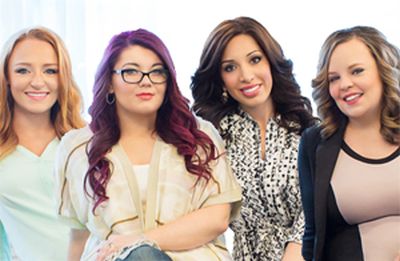 Amber Portwood is taking her time in planning her wedding to fiancé Matt Bauer, and although the Teen Mom OG couple has yet to set a date, Amber already has her wedding party picked out! In a recent interview with MTV News, Amber revealed who she wants to have standing next to her at the altar.
"I know for sure my cousin Krystal would be the maid of honor at the wedding," Amber said. "She's the closest person to me. She's like my best friend."
Krystle made plenty of appearances on 'Teen Mom OG,' so it's no surprise that Amber would choose her. However, Amber's choices of bridesmaids are somewhat shocking.
"Of course I want all the 'Teen Moms,' all the girls, I want them to be my bridesmaids," she said.
Amber has always been close to co-stars Maci Bookout and Catelynn Lowell, but has battled for years with Farrah Abraham. Years ago, Farrah and Amber would get in vicious fights on-set, and while Amber has calmed down in recent years, Farrah continued to start trouble with all of her co-stars while on set this season.
While Farrah has had an off-and-on feud going with nearly all of her 'Teen Mom' co-stars for years, she recently had kind words to say about Amber.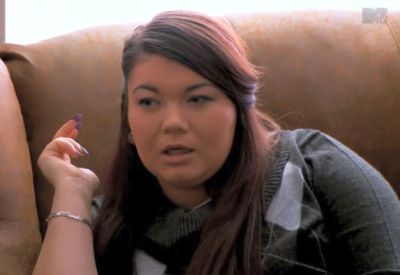 "She's very tame," Farrah said on the Shane and Friends podcast in April. "I'm actually proud of her. I blame [her going to prison] on MTV. She's out [of prison], and she is the most stable person on this cast other than myself. She's very quiet and calm now."
Still, Amber wants all of the 'Teen Mom' girls to be part of her special day.
"I mean, they have to be a part of it," she said.
Amber and Matt, who became engaged last November, have not yet set a date for their wedding, but she did tell E! News that they will get married sometime in 2015.
Amber's co-star Catelynn is set to marry her longtime fiancé Tyler Baltierra in August, but she has not revealed whether or not she will have her 'Teen Mom' co-stars in her wedding party.
Let's hope Catelynn and Tyler make Tyler's dad, Butch, the flower boy!
(Photos: MTV)