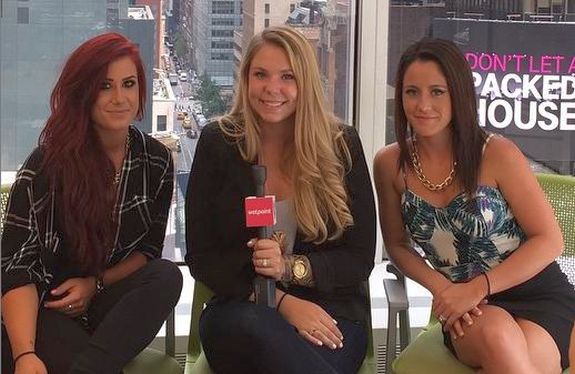 Jenelle Evans wants us to know that the cast of Teen Mom 2 is not one, big reality TV family.
Jenelle, along with Kail Lowry and Chelsea Houska headed to New York City earlier this week to do press and film after-show interviews for the upcoming sixth season of 'Teen Mom 2.' While the girls seemed to be getting along, with Jenelle posting photos of her and her co-stars having dinner together and appearing at a red carpet event, things seemed to take a sour turn today, according to Jenelle's social media postings.
In a series of tweet-and-deletes, Jenelle hinted that her friendships with Kail and Chelsea are apparently for the cameras only.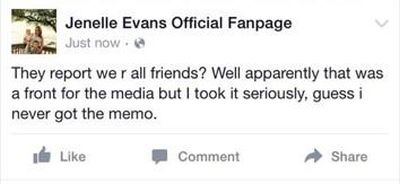 There was also this lovely tweet, which was also deleted.

Jenelle seemed to be upset that Kail and Chelsea posted a series of Instagram photos today that didn't include her. (Yes, there are people who actually get upset about things like that.) Jenelle was also hosting an event at a night club in Long Island last night. Her co-stars did not come to that event, which may have added to Jenelle's sour feelings toward Kail and Chelsea.
It appears that Jenelle left the press day early today, leaving Kail and Chelsea to do a photo shoot and interviews without her.
The press day (which is different from the reunion taping, which will take place next month) already had an awkward vibe to it, given that the show's fourth girl, Leah Calvert, did not attend. A source tells The Ashley that the show's producers OK'd Leah's absence, due to her just having been released from rehab. (Oddly, though, Jenelle was made to do a press day shortly after she was released from rehab several years ago.)
"The network and the show's producers are sensitive to Leah's current situation, and know that bringing her to New York wouldn't have been good for her right now," a show insider tells The Ashley.
The new season of 'Teen Mom 2' premieres on Thursday, July 9! Watch some of the trailers that have been released for the season by clicking here and here!
(Photo: Instagram)