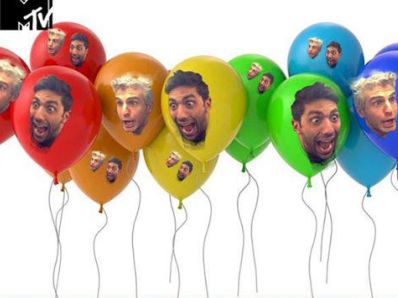 By Holly Rasmussen
Get your popcorn ready, folks! The second half of the fourth season of Catfish: The TV Show is coming our way! Over the past three-and-a-half seasons of the show we've seen some crazy stuff. The show has featured everything from people who are lying about illnesses, marriages, deaths and sexual orientation, to engagements [and even a few people who were actually telling the truth about who they are!]
The 10 new episodes of the fourth season will get even crazier. The Season 4B trailer shows stars Nev Schulman and Max Joseph contacting some pretty dangerous people.
"This is a 50-year-old pervert. That is the picture of who you fear you're talking to on the Internet," Max says of one catfisher in a clip from an episode.
In another clip, Nev talks to a guy who thinks he may have been an on the phone with his Catfisher as she was being attacked. Nev asks incredulously, "You were on the phone with someone as they may have been being murdered?!"
The trailer even shows Nev discovering one potential Catfisher could be catfishing from jail, a first for the show.
According to Entertainment Weekly, other episode storylines will include a man who starts an online relationship to escape his unhappy marriage, and a woman who has her life nearly ruined when someone steals her name and photos.
Audiences have a lot in store for them this season: cops, potential murder, reputations ruined, and maybe even true love!
The new 'Catfish' episodes begin airing on MTV on July 8. Watch the new trailer below:
(Photo: Twitter)