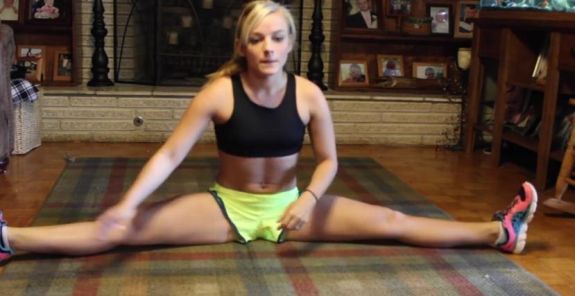 The Ashley hates to say "I told you" but…she did tell y'all this was coming.
This morning, TMZ broke the news that Teen Mom 3 star Mackenzie McKee has a sex tape! Just as The Ashley predicted back in May, Mackenzie seems to be entering the adult industry. (Mackenzie's career is now being managed by the same person who was behind Farrah Abraham when she released her 2013 sex tape, by the way.)
According to TMZ, Vivid Entertainment has "somehow" obtained a tape of Mackenzie having sexy time on camera. Naturally, the story is that Mackenzie is "fighting" to keep her tape private. (Just as Farrah, and more recently, reality star Courtney Stodden were "fighting" to keep it private.) The site reports that Mackenzie is threatening to sue Vivid should the tape be released. We can assume it is Mackenzie's husband of two year, Josh McKee, in the tape with her, but that was not confirmed.
The Ashley went straight to her celebrity sex tape expert, Kevin Blatt, to find out what's really going on here.
According to Celebrity Sex Tape Guru Kevin, the TMZ story isn't telling the whole truth.
"[Mackenzie is] 100% in bed with Vivid," he said, "TMZ will only print sex tape stories where they now know the celebrity is in on the deal.You must have USC 2257 Paperwork to accompany any tape (this includes releases) as well as identification."
This means that Mackenzie (and whoever the partner is) must have already signed all of the appropriate releases to have the film released, or TMZ wouldn't have touched the story.
Kevin has been an expert in the celebrity sex tape industry since he had a part in brokering and promoting the release of the Paris Hilton and Kim Kardashian sex tapes. In his opinion, Mackenzie is just looking to get more famous by doing this.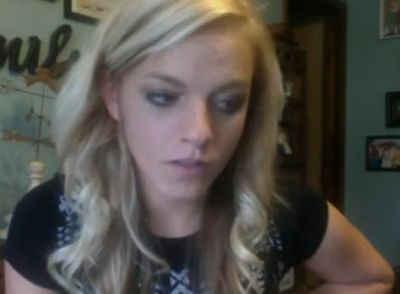 "She is looking to extend her 15 minutes of fame by shilling this sex tape," he said. "This has become a viable way of making the public know who they are these days.This tape will not sell primarily because her popularity isn't that big. What Vivid is hoping for is that unknowing people will come to their site in droves and hopefully sign up for another product they may offer–such as the Kim K sex tape."
Or that other 'Teen Mom' adult film, Farrah's "Backdoor Teen Mom" tape. Ironically, Mackenzie recently slammed Farrah for resorting to p0rn.
"Farrah…Yes you have a big name but if being a p0rn star is how to get there then I never want a name that big," Mackenzie told HollywoodLife back in May. "I plan to go far in the fitness industry and just walking across the stage takes a lot more work than opening your legs on camera…I hope you one day realize that doing p0rn isn't the best thing for your daughter."
Mackenzie, who is currently at church camp (yes), has yet to comment on the sex tape story via her social media. Her very conservative Christian family has also remained silent (but surely they are so proud!) Josh has not commented either.
As The Ashley stated above, she is not surprised that Mackenzie has entered the adult industry. Her manager seems to have a pattern that many of her clients follow. Usually, her clients record a song, they are photographed running on the beach in LA, they get plastic surgery, and then do some sort of sex tape.  It appears that Mackenzie (and Farrah and other clients like Tan Mom and Octomom) have all followed this pattern of behavior.
Mackenzie's 'Teen Mom 3' co-star, Briana DeJesus has just signed on to work with Mackenzie's manager so…stay tuned!
This may give you a tiny taste of what Mackenzie's sexy time movie could look like, if it does, indeed, exist.