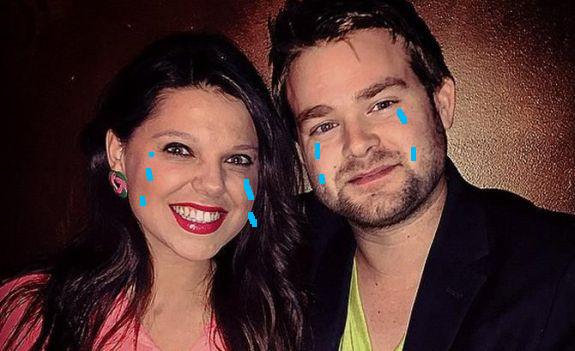 By Holly Rasmussen
It looks like Jessa will be the last Duggar kid to get a big, TLC-funded wedding.
The fiancé of the latest Duggar girl to get engaged—Cousin Amy—has confirmed that the network wants nothing to do with broadcasting their wedding. Fans of 19 Kids and Counting had hoped to see the marriage of Amy (the sinning, pants-wearing Duggar cousin who tried to be a country music star) to Dillon King, but it seems that will not be happening.
Dillon seemed to be disappointed to find out that he and Amy will have to pay for their own wedding, and pleaded with his Instagram followers to contact TLC in hopes that the network will change its mind.
"Well everyone, Amy's and my wedding is getting closer," Dillon wrote. "We were very excited about having the opportunity to share our little experience with you all…Now, that has all changed…
"TLC called us yesterday stating they have decided they will NOT be filming our wedding and they are 'glad they got to work with us.' So, Amy and myself apologize that we will not be able to share our special day with you all on the TLC network," Dillon wrote, adding that fans should, "voice your opinion to network."
Dillon later deleted the post all together, and replaced it with an ad for the new YouTube channel he started with Amy, seemingly to put all the wedding-related stuff that TLC didn't want to film.
The couple announced their engagement earlier this month.
Come on, Dillon. We all know the only thing you're upset about is not being able to mooch some money and free stuff off of your bride-to-be's larger-than-life family. As The Ashley reported earlier, TLC decided to cancel '19 Kids and Counting' after it came to light that Amy's cousin, Josh Duggar, had molested five minor children, four of whom were his sisters, back when he was a teenager.
The scandal has wreaked havoc on all of Cousin Amy's plans. Not only had she planned on having her wedding filmed for the show, but she was also banking on her own reality show. She was rumored to have been in negotiations to get her own spin-off when the Josh Duggar Sex Abuse Scandal erupted. Dang it, Josh!
In true Duggar fashion however, the couple did let the fans know they would be setting up a wedding website.
"Amy and myself will be will be starting our website in the next week, and we will be posting information on there that we encourage all of you to check out," Dillon wrote.
The website will likely include a link to their Wal-Mart registry in case any fans want to buy them a casserole dish so they can make Michelle's famous tater tot casserole.
Sorry, Amy and Dillon. It looks like you're going to have to get real jobs. Jim Bob can't bank roll everyone, and he is probably not happy with Amy these days. She recently told Radar Online that his daughters "don't live in reality" and that they live in a "Duggar bubble."