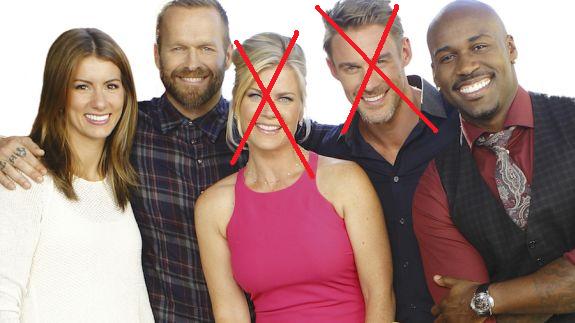 More big changes are hitting The Biggest Loser! 

Longtime host Alison Sweeney recently announced that she was leaving the show and would not be returning for its upcoming 17th season. Today, Bob Harper announced via People magazine that he would be taking Alison's gig as host for Season 17.
"I'm super excited," Bob told the magazine of his new role. "I know all of the ins and outs [of the show]. And let me tell you, the weigh-in room is going to be a completely different ballgame with me at the steering wheel."
Last season, Bob headed up the new "Comeback Canyon" feature of the show, which gave eliminated contestants a chance to train with Bob to get back in the game. He has been with the show as a trainer since it premiered in 2004.
In an exclusive interview with The Ashley in May, 'Biggest Loser' trainer Jen Widerstrom stated that it's highly unlikely that the Comeback Canyon feature will be brought back for Season 17.
"No way can they bring Comeback Canyon back for next season," Jen told The Ashley on the red carpet of the OK! Magazine So Sexy Party. "The cat's out of the bag…It was great but there's really no way that they can do [that twist] again because the surprise element would be gone."
Speaking of Jen, it's been confirmed that she will be back as a trainer for Season 17, as will longtime trainer Dolvett Quince.
NBC just confirmed to The Ashley that Jessie Pavelka, who joined the show alongside Jen last season, will not be returning to 'The Biggest Loser.'
No premiere date has been released for Season 17, but it is said to be scheduled to air early next year.