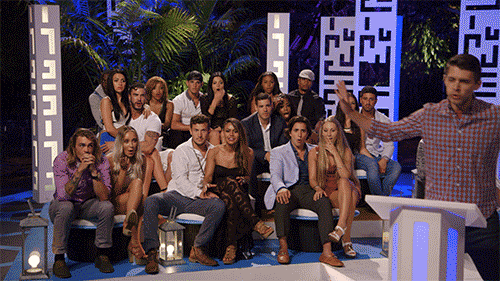 The third season of MTV's Are You The One? hasn't even finished airing yet– the season finale is scheduled to run next week– but the network is eager to keep its cash cow mooing into 2016.

Entertainment Weekly has just announced that MTV has renewed 'Are You The One?' for a fourth season.
The reality show, which follows 10 men and 10 women on their quests to find their perfect match (and win up to $1 million) while living together in "paradise," has been a big hit for MTV. Season 3 ratings are up from previous seasons and are continuing to rise.
"We're blessed to be in a position where we have a TV show that's doing better than its sophomore season and in this industry that's rare," the show's executive producer Jeff Spangler told Entertainment Weekly.
Not much is known about Season 4, except that actor Ryan Devlin will continue to host the show. He will also continue to be kept in the dark about which cast members are "perfect matches."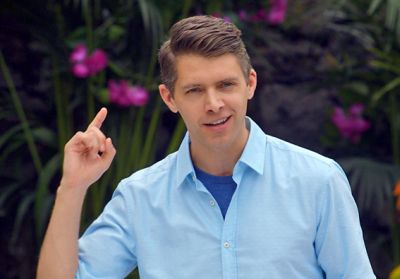 "I know a lot more than they know, and I have my hunches, but I don't know [the perfect matches] ahead of time," Ryan told EW.
Season 3 featured a "blackout" twist in which cast members would lose $250,000 each time they were not able to guess at least one "perfect match" during the matching ceremony. Jeff Spangler stated that he's not sure the show will continue to use the blackout twist into Season 4.
"The blackout was a way to keep them focused on what they're there for," he said. "They all told us they're looking for love and we incentivize them with money. If we add anything to season 4 it will be something that's simple and strengthens the format and adds to our story."
While ratings for the reality dating show have been great, the show's track record for having its couples find long-lasting love is not. To date, only two couples from the first two seasons of the show are still together. (Season 1's Ethan Diamond and Amber Lee are currently married and have a child together, however.)

MTV has not stated when exactly 'Are You The One?' Season 4 will premiere, but the network has confirmed that it will air sometime in 2016.
(Photos: MTV)