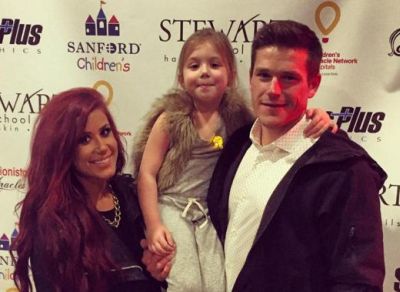 It's been a big week for Chelsea Houska! The Teen Mom 2 star recently announced that her boyfriend, Cole DeBoer, had proposed to her and she had accepted. (Click here to read all about the adorable proposal and see photos of Chelsea's ring!) 

Today, Chelsea took to the official 'Teen Mom 2' Facebook page to do a Q & A session with her fans. Many of the show's fans simply sent their best wishes to Chelsea, Cole and Chelsea's daughter, Aubree, but others asked questions about Chelsea's upcoming wedding and other things we are dying to know!
Back in September, Chelsea did another Facebook Q & A session, revealing her hopes that she would one day marry Cole. A lot has changed in her life since that session, obviously, so she decided to do another one to give her fans an update.
While many fans seemed eager to find out when Chelsea would have another child (she is currently the only 'Teen Mom 2' star who hasn't had a second baby), Chelsea made it clear that a pregnancy is not in her short-term plans.
"I would love to have more kids…someday," she wrote.
Here's what else Chelsea revealed during the Q & A session:
On what kind of wedding she wants to have:
Although the happy couple hasn't set a date yet, they seem to have an idea of what kind of wedding they want.
"I don't want anything too big," Chelsea wrote. "We both love fall so we were thinking sometime around then."
On her engagement: 
"I'm glad I waited for someone so great and didn't settle before!" Chelsea told a fan, obviously shruddering at the thought that she could have been Mrs. Adam Lind. 

Chelsea also told fans that Aubree gave her stamp of approval on Cole's proposal.
"She was so excited," Chelsea wrote. "And she told Cole he did a good job!"
On Cole: 
'Teen Mom 2' fans watched Chelsea tell her friend (Other) Chelsey that she was going to marry Cole, even though at the time she had only just met him. Chelsea said it was love at first sight.
"It's crazy!" she wrote. "I knew from the first time I saw him! Definitely know it's the real deal."
She added that while Cole loves being with her and Aubree, he's still not keen on having MTV cameras follow him around.
"He's still shy when it comes to filming and I respect the fact that it's not really his thing," she told a fan.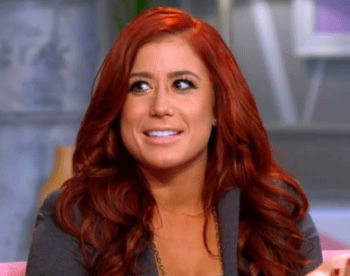 On What Aubree Calls Cole:
During an episode of 'Teen Mom 2' last season, Chelsea claimed that Aubree wanted to call Cole "Daddy." In the Facebook Q & A session, she confirmed that Aubree calls her future stepdad that.
"[Aubree calls him] Coley or Coley Daddy," Chelsea wrote.
It's worth noting that Aubrey's father, Adam Lind, recently addressed this topic in a comment on his Instagram account.
"BTW everyone, Aubree does NOT call Cole dad," Adam wrote last week. "Nor she's even wanted to. I asked Aubree about it cuz she seemed confused…So I helped my six-year-old from being corrupted thinking another man will step in and take my place. Aubree is smart and she knew right away who her real daddy is. Chelsea only asked Aubree that for drama of the stupid worthless TV show y'all are glued to."
On Her Future Plans:
Chelsea stated that her life with Cole will probably include many more animals! She currently already has two dogs and a pig. (As you do).
"I would LOVE to live on a little farm one day and have goats and chickens."
(Photos: Instagram, MTV)