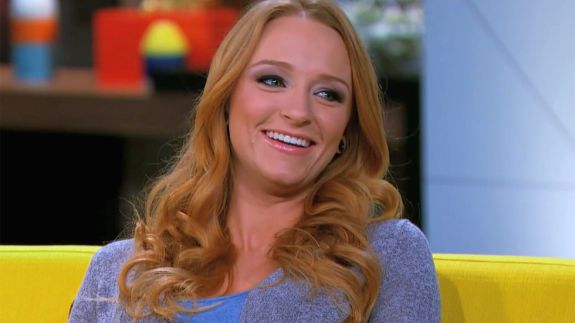 By Holly Rasmussen
Teen Mom OG star Maci Bookout took over WetPaint's Facebook page yesterday to answer questions from the her fans. Maci, who recently completed filming on the new 'Teen Mom' season, filled us in on what's been happening in her life since we last saw her on our televisions.
In the Facebook Q & A session, Maci tackled questions about her life with longtime boyfriend Taylor McKinney, and revealed what she hopes teen girls learn from her.
(Chelsea Houska recently did one of these Facebook Q& A sessions as well. Click here to read what Chelsea revealed during that session!)
Maci, like Chelsea, was very honest when answering her fans' burning questions.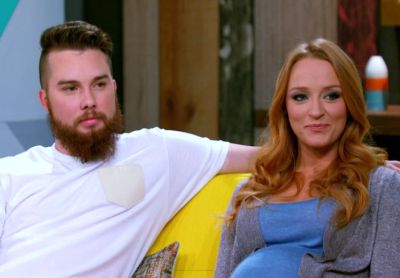 On Marrying Taylor McKinney:
It's rumored that Maci is engaged to Taylor (but not confirmed), so naturally fans wanted to know when the couple is getting hitched.  When asked when she is getting married the mother of two replied, "That's a question better suited for Taylor! Who knows?!"
On Her Relationship with Baby-Daddy Ryan Edwards:
"Ryan and I are getting along pretty well," Maci said. "Co-parenting is hard work, but we have definitely come a very long way."
Luckily, Ryan gets along well with Taylor.
"Taylor and Ryan have a great relationship," Maci added. "It's a huge relief."
On the impact that 'Teen Mom' has had on young girls:
"I hope they understand the importance of getting an education and building self-confidence, [as well as] protecting themselves and bettering themselves so that they are ready to have a family when the time comes," Maci said of her girls who watch the show.
On her recent accomplishments:
Maci informed her fans that she has FINALLY graduated from college. (The Ashley has more details on this, coming soon!)
"[It was a] huge obstacle for me for so long, glad to have finished," Maci said of her schooling.
She also revealed that she started a new business called Social Hour, LLC.
"It's an outsourced social media marketing company," Maci said.
The mom and entrepreneur will be returning to our television set next year (most likely around March, but no premiere date has been confirmed yet). The cast is about to head to New York City to film the Season 6 reunion special.
(Photos: MTV)