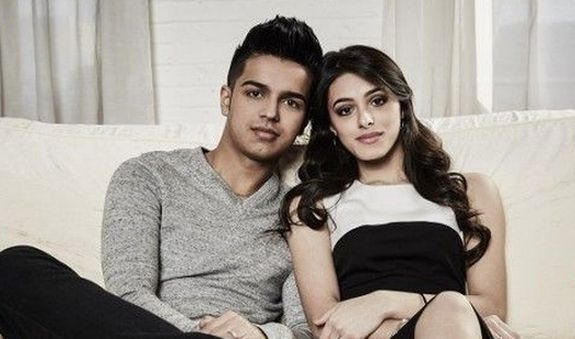 Arranged stars Christian and Maria Miller are going to be parents!
The couple celebrated their one-year anniversary on last night's 'Arranged' Season 2 finale, and found out the happy news on the day of their anniversary. (The footage was filmed in September). Maria delivered the big news to her husband while he was (of course) getting his haircut at the barber shop. Christian seemed shocked and thrilled by the news and was eager to tell his parents, Nina and Michael.
The baby news comes after a tough year for 18-year-old Maria and 19-year-old Christian. The couple, who barely knew each other when they got married via an arrangement through their Romani gypsy parents, did not get along in the first months of the marriage, with Maria even threatening to leave her new husband due to his poor treatment of her. During Season 2, however, the couple seemed to adjust to life as a married couple.
"I'm very happy that [the pregnancy] is happening now instead of earlier in our marriage," Maria told the cameras.
"We're in a better place now," Christian added.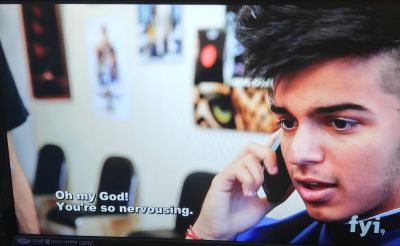 It's not known how far along Maria is in her pregnancy, and the couple has yet to announce whether they're having a boy or a girl. The couple did take to their joint Twitter account last night, however, to thank 'Arranged' fans for their well wishes.
"Maria and I would like to thank all the #arranged fans for congratulating us," Christian tweeted. "God bless yous."
(No, that's not a typo and yes, we love that he says "yous.")
Anyway, the couple appears to be still living in Christian's parent's basement. On last night's episode, Christian expressed that he would like to move out and get a home of his own someday.
"I love my mom and dad but we want to be independent," Christian said. "If I had to choose between having a family or having a new house, a family is always better. In the gypsy culture, you usually have a family while you're at your family's house. In gypsy culture, whatever God has in store for my life, and for our life, I'm willing to accept it."
(Photos: FYI)