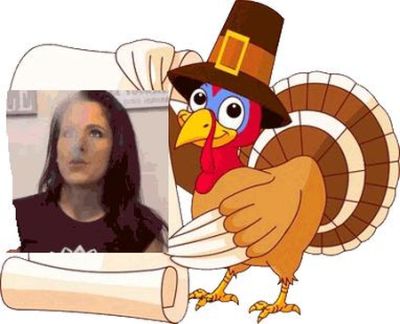 Happy Thanksgiving to all my American Roundupers! Today, you will throw on your stretchy pants, sloth your way over to the dinner table after eating way too many appetizers, and stuff yourself full of turkey, stuffing and that weird, soupy green bean dish.
Of course, Thanksgiving is not just about food, or the sports, or fighting with that cousin who posts highly offensive stuff on Facebook on the regular. No, it's also about remembering to be grateful for what you have.
Every year, The Ashley sits down to think about the things that she is truly grateful for. (Check out her lists from 2014 and 2013!)
This year, The Ashley is thankful for the following things…
1. Jenelle Evans' Strange Instagram Ads & Commercials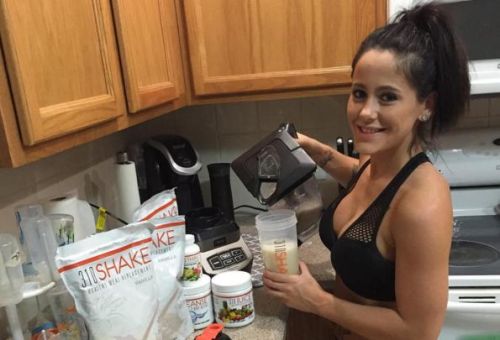 This year, 'Teen Mom 2' star Jenelle Evans started hawking everything from butt enhancement pads  (yes) to creepy teas on her Instagram account. The Ashley can't blame Jenelle for using her more than 1 million followers to her financial advantage. (Who wants to clock in and out at a regular job when you can just sell crap on social media?) Still, Jenelle has caught a lot of flak from her haters for her ridiculous Instagram "commercials." From the painfully bad acting to the strange faces Jenelle makes while product pitching, Jenelle's Instagram commercials always make The Ashley's day. 
The Ashley also has to give a shout out to the @BabsEvanstagram Instagram account for creating this masterpiece mockery of Jenelle's famous tea commercial.
2. Weird Reality TV Star Baby Names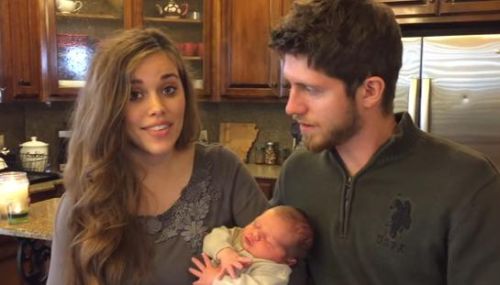 Celebrities have been giving their children odd names for decades, but this year, the reality TV stars really outdid themselves in terms of bestowing horrible names on their kids. These names amuse The Ashley. (While them giving their kid a name like "Elizabeth" or "John" will certainly make the kid's life easier, it's not very fun for The Ashley to write up that story.)
From Reign Aston (courtesy of parents Kourtney Kardashian and Scott Disick) to Velisse (courtesy of 'Teen Mom 2' stars Jo Rivera and Vee Torres), reality TV babies were given some very strange names in 2015. However, Jessa and Ben Seewald took the prize for worst baby name of the year when they decided to call their son Spurgeon. (As you do.)
3. The People's Couch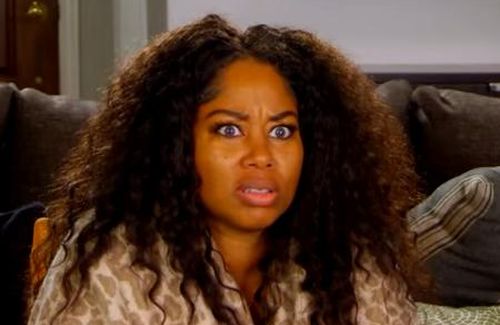 Who knew that watching other people watch TV could be so fun!? The Ashley recently started watching 'The People's Couch' and is now hooked! She loves the Couchers snarky comments and funny jokes about horrible TV shows! Obviously, The Ashley prefers when the Couchers watch reality TV shows so she can snark along with them!
4. The Kardashians selling their crap on eBay.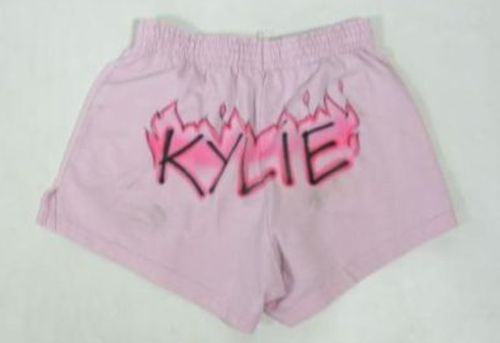 Faithful Roundupers know that The Ashley pretty much refuses to write about the Kardashian clan. However, she does make an exception to her rule when it comes to writing about Kim & Co. hawking their used clothing on eBay. Nothing makes The Ashley happier than checking the Kardashian/Jenner girls' eBay pages and seeing that they are selling their makeup-stained shirt or used booty shorts! The gals frequently unload their crap on the auction site, proudly proclaiming that some of the money goes to charity– 10 percent, to be exact. The Ashley will continue to keep a close eye on what's new in the Kardashian Krap Kloset so that she can keep you posted into 2016!
5. Her readers!
The Ashley is so grateful that she gets to spend her days bringing you reality TV news and gossip and creepy recaps! She appreciates you all, and is so happy that others share her love for crappy reality TV!
Happy Thanksgiving!
(Photos: Instagram, Bravo, eBay)