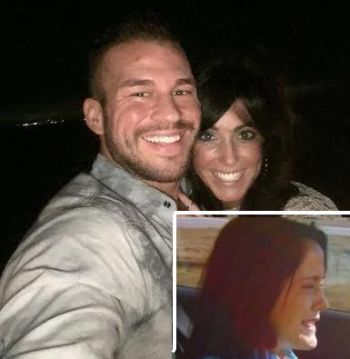 By Holly Rasmussen and The Ashley
Well Juh-nelle! We see ya freakin' out on the Internet again!
Teen Mom 2 star Jenelle Evans appeared to have an online mental breakdown on Friday, tweeting and deleting with such fury that the show's fans would swear it was 2013 again! (Who could forget Jenelle's classic tweet-and-delete sprees during the Courtland Rogers marriage days. Ah, memories…)
Anyway, it all began when a weird new website posted that the mother-of-two's most recent ex-fiancé and baby daddy, Nathan Griffith, is engaged to his girlfriend Jessica Henry. 
(The site seems to be affiliated with Jenelle in some way, so The Ashley has not posted the link.)
"We were SHOCKED to see new photos, posted by Nathan, to his Facebook page!" the site posted. "In what looks like a romantic dinner on the water for two, Nathan and Jessica are seen posing for a series of photos in which Jessica is clearly showing off a huge rock on her ring finger."
Believing the news to be true, Jenelle went nuts. She claimed that she was quitting 'Teen Mom 2' because Nathan and Jessica had been allowed to film with MTV.
She tweeted several tweets to Nathan including, "Well keep on doing that and filming with MTV…like you guys have been. Attention seeker. I'm done with the show."
Jenelle calling someone else an attention seeker? Now that's rich!
She followed that up with, "Isn't Teen Mom supposed to be about being a teen parent? I'm confused, the focus seems like it has shifted."
Oh, it's definitely shifted, considering all of the girls are in their mid-twenties now and two of the four don't have custody of their kids!
She finally tweeted one last farewell to Nate.
"You two can go have your own now," she wrote.
(We're assuming she means that Nate and Jessica can have their own show. Hopefully, she doesn't mean they can have their own kid! Nathan already has two kids he barely takes care of; he doesn't need any more.)
Anyway, this "tale as old as time" is just the latest in the saga of Nathan and Jenelle. As you may recall, Nathan and Jenelle got engaged last season on 'Teen Mom 2' after the birth of their son, Kaiser, but their relationship didn't last long. Nathan dumped Jenelle for his new "fitness model" girlfriend Jessica and Jenelle was devastated… for about a minute. She quickly moved on to soul mate number six, David Eason.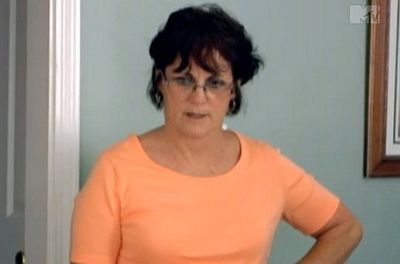 While Jenelle was tweeting all of this, she must have forgotten how "happy" she is. She's been tweeting for the past few months about how perfect she and her new boyfriend, who goes by the creepy moniker "Uncle Dave" on Instagram, are. Just a few days ago she tweeted, "Life is so great right now. I have no complaints. For the past 2 months everything has been so good makes me want to cry of happiness. Weird."
Anyway, Nathan later took to Twitter to deny the claims that he and Jessica are engaged.
"Despite most rumors, we are not engaged and we are just enjoying our time together. That's it!" Nate wrote.
Jenelle and Nathan have both remained silent on their Twitter accounts since Friday.
From what The Ashley hears, Jenelle is still very much on 'Teen Mom 2,' and is currently filming Season 7. A show source tells The Ashley that Jenelle is definitely not quitting the show, as she has already been contracted to do the new season.
(Photos: Facebook, MTV)