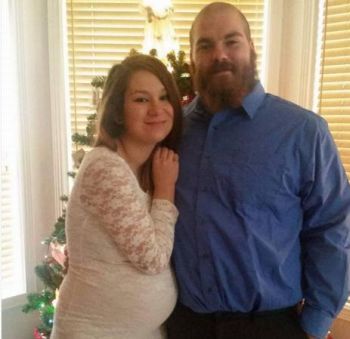 Teen Mom 3 star Matt McCann is a married man!
Matt, who starred alongside his ex-girlfriend Alex Sekella on 'Teen Mom 3' and 16 and Pregnant, married his longtime fiance, Lekota Koch, over the weekend. Lekota excitedly shared the news of their marriage on her Twitter and Instagram accounts, along with a few photos of the ceremony.

"Means a lot to Matt and I how supportive you all are. Thank you," she wrote last night on Twitter.
It appears that Matt married Lekota, who is currently nine months pregnant with his son, at home in front of the Christmas tree.
"He started crying and I started crying. He's literally so perfect," Lekota wrote of the ceremony. "So blessed to have this man as my husband."
The couple is originally from Pennsylvania but currently lives in Idaho. Lekota is due to give birth to their son, whom they plan to name Matthew Jr., in January. It will be the first child for Lekota and the second child for Matt, who shares daughter Arabella with Alex.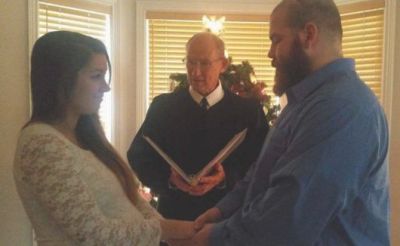 In an exclusive interview with The Ashley in October, Matt talked about how he has overcome his nasty drug addiction in the years since we last saw him on 'Teen Mom 3.' (He has been sober for three years and seven months.)
"Since the show has ended, I have worked so hard to get my life in order," Matt said. "During the filming of '16 and Pregnant' and 'Teen Mom 3' I was heavily using whatever [drugs] I could get hold of. At that time I was already so deep into my addiction nothing could have pulled me out, sadly not even Arabella at the time."
Matt credited Lekota with helping him kick his drug addiction.
"Lekota and her family, they took me in and helped me get back on my feet," Matt told The Ashley."To them I am incredibly grateful."
Alex has yet to comment on her ex-boyfriend's marriage.
(Photos: Instagram)