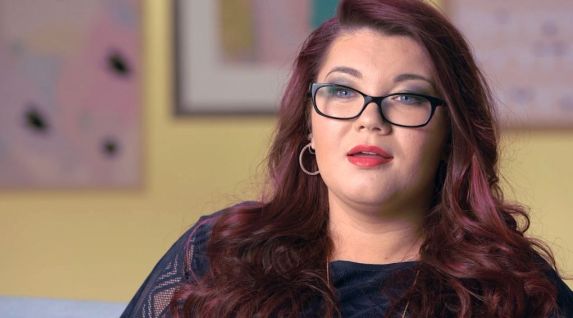 Earlier this week, it was Amber Portwood's turn to answer fans' questions on the official Teen Mom Facebook page. Like many of her co-stars have done in recent months, Amber took over the Facebook page to discuss her life and the new season of 'Teen Mom OG.'
Naturally, fans who have watched the new season's trailers were curious to know about the custody battle going on between Amber and her ex, Gary Shirley, for their daughter Leah. And, of course, everyone wanted to know how Amber really feels about that pesky Farrah Abraham.

As always, The Ashley has pulled out all of "the good stuff" from the Q&A session and placed it here on The Roundup for you to devour…
On how she feels about Farrah Abraham:
A fan asked Amber if she ever just wants to just "smash Farrah in the face," and Amber gave a relatively mature answer, implying that Farrah needs more love.
"No I don't ever want to smash her in the face," Amber wrote. "I want to shake her and give her a bear hug."
(Just for the record, The Ashley would bet all of her money on Amber should a physical fight ever arise between her and Farrah!)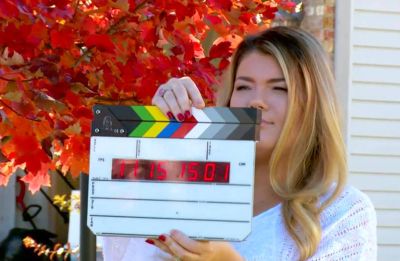 On whether she regrets signing up to have her life filmed for 'Teen Mom':
Even though being on 'Teen Mom' has caused some major legal problems for Amber over the years, she does not have any regrets for signing up for the show.
"I don't wish my life was off-screen but it would make my life easier," Amber wrote. "But I don't complain because I enjoy what I do. I enjoy helping other people."
On her plan for getting custody of Leah:
"I don't think it's necessary to go for full custody but I am pursing 50/50 custody with Gary," Amber wrote. "It's already in the works and should be done soon." [Click here for more details on that!]
Amber added that her co-parenting relationship with Gary has improved since we last saw her.
"Currently we are getting along pretty well," Amber wrote. "We are co-parenting very lately! It's quite shocking!"
On her plans for her upcoming wedding:
Amber has stated that she plans to marry fiance Matt Baier in October, so fans were naturally curious to see how the wedding planning was going. Amber told a fan that she has not purchased a wedding dress– yet.
"I have not found my perfect wedding dress because I still want to lose 15 more pounds. THEN I will go find the perfect dress," she wrote.
On her future plans:
"Right now I'm focusing more on my business but probably when I'm in my 30s I'll want to have another kid," Amber wrote, adding that she and Matt have begun to flip homes locally.
"I'm also a house investor outside of Indiana," Amber wrote. "I just sold my first home in 5 days!"
Amber also stated what her goals are for 2016.
"[I plan to] move forward with my work and finally get to my goal weight and stay healthy and sober," Amber wrote. "Try to be better than who I am today."
The new season of 'Teen Mom OG' begins Monday, January 4!
Click here to read Maci Bookout's answers during her recent Facebook Q&A session!
Click here to read Catelynn Lowell's answers!
Click here to read Chelsea Houska's answers!
(Photos: MTV)