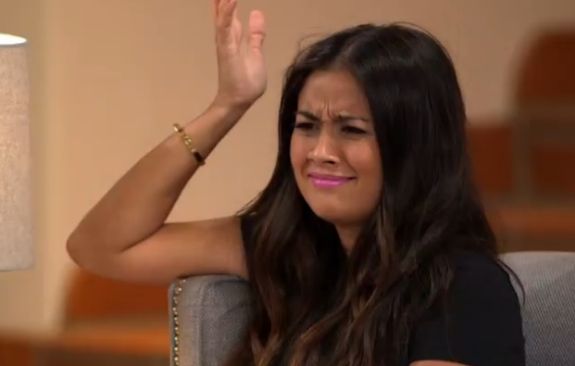 By Holly
We took a short break, but this week we are catching up with the cast of Marriage Boot Camp: Reality Stars. In the last few weeks, drama has been everywhere: Sundy revealed she was molested as a child. Sugar Bear revealed that he's had sex with men in the past. Benzino revealed he had sex with Sundy in the past. It's all going downhill, quickly.
In the opening scene, Mama June is shoveling bacon into her face and talking about how horrible social media is.
"The last time I felt this bad was because of social media and stuff," June said.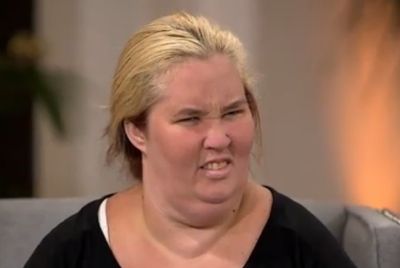 Oh? You mean when pictures leaked of you hanging out with the man who went to prison for molesting your daughter? It's hard to imagine why people were outraged?
The couples decide to go around the table and say the craziest thing that has been said about them on social media. Benzino says it's been in the tabloids that he's a leader of a gang. Mama June, of course, reveals the rumor about her and the child molester ex. (You know the producers made them have this convo! Ratings must be dropping. They had to spice things up.)
Mama June denies any relationship with the man. Sean said there was a rumor that he was donating his sperm to his sister so she could have a baby. Mama June says, "You know if a brother and sister have a kid together, it's not going to be right."
Hmm… I wonder how she knows that? Now that you mention it, she and Sugar Bear do kind of resemble each other around the eyes…
After Mama June finishes spewing her medical expertise on incest, it's time to get down to business. They're bringing out Judge Toler from Divorce Court (again) but this time she's brought some lie detector tests for our Boot Campers to take. Everyone is busting out the nitty gritty questions they want answered by their partners.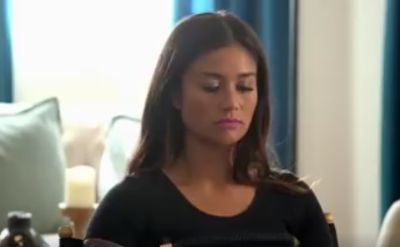 Sean and Catherine's question are, of course, PG-rated at best.
"Is he ready to be a father?" "Will she work on her anger issues?"
In the confessional, Ink says what we are all thinking.
"Sean and Catherine have the most fake ass questions," he says.
Everyone straps on the lie detector gear (except Althea who can't take the test because she's pregnant.) While the tests are going on, Ink, Benzino, and Catherine get into a debate. Catherine claims that Sean wouldn't cheat on her even for a billion dollars. Ink and Benzino don't believe her.
"Hell yeah, he would!" Ink yells.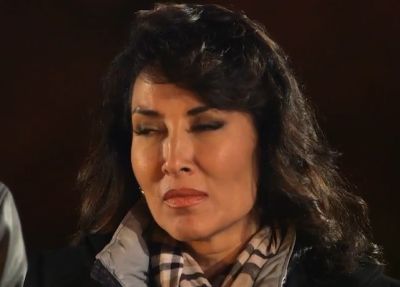 Benzino says he would take the money and give Althea half.
"I don't care about stuff! I care about fidelity!" Catherine yells.
That's rich…coming from a person whose husband openly admitted that they only signed on to do this trash heap of a show because they wanted the money.
Ink makes fun of Catherine in the confessional.
"[She said] my husband wouldn't do it for ten million dollars. You know why? Because you won't let go of his f**king leg that's why," Ink says.
Ink is obviously really fed up with Catherine and Sean and their quest to show off their "perfect" relationship.
Soon, the results of the lie detector tests are in!
Cedric asked if Sundy thinks he's the right guy for her. She answered no. That was the truth. (Umm. Why the hell are you on this show then?!)
Sundy asked if Cedric ever cheated on her while they were married. He answered no. That was a lie.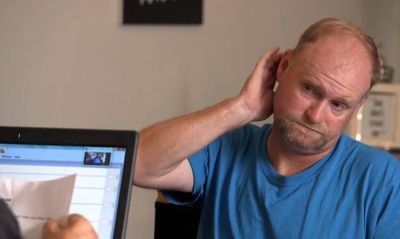 Sugar Bear asked if Mama June has cheated on him. She said no. That was the truth. Mama June asked if Sugar Bear had cheated on her with anyone else that she didn't know about. He said yes. That was the truth.
Sara wants to know if Ink would be willing to start a family with her. He said yes. That was the truth. Ink wanted to know if Sara would cheat if she knew Ink would never find out. She said no. That was a lie.
Althea asked if some condoms she found were Benzino's. He said no. That was a lie. Now they get to fight about it.
The couples are told they have to take their wedding rings off and go out with the other members of the same sex tonight. (First of all—only like one of these couples is actually married. Are they going to force Mama June to take off her Ring Pop or what?)
Tomorrow, the couples decide if they want to stay in the relationship and renew their vows. Sean and Catherine refuse to take their rings off. The counselor lets out this long exasperated sight. She's sick of their crap already.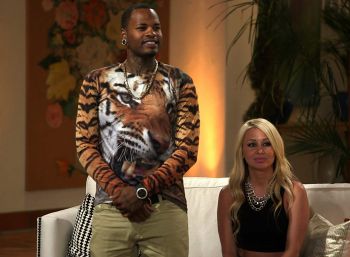 At the club, Ink immediately finds some girls and brings them over. One of the girls introduces herself by saying, "I'm Kim. I'm trouble." As you do.
One of the girls says something about Ink having a girlfriend but Kim says if he doesn't care, she doesn't care. Shocking.
Meanwhile, Sara and Sundy are grinding all over each other at the club they went to and Catherine says it "freaks her out." Of course it does.
As if this episode wasn't cringe-worthy enough already, Benzino decides to grab the microphone at the club and start rapping. All of the 21-year-olds in the club have confused looks on their faces, and you can tell they're wondering who the hell the old guy trying to rap is.
The episode ends with Althea and Benzino fighting…again. Next week is the season finale and we see who will go through with their vow renewals. The…suspense…is…killing…us…
To read more 'Marriage Boot Camp: Reality Stars' recaps, click here!
(Photos: WEtv)