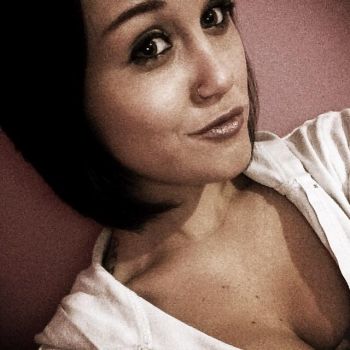 It's been nearly two years since we first met Jordan Cashmyer on the fifth season of MTV's 16 and Pregnant. A lot has changed for the mother of Genevieve in that time, and The Ashley has tried to keep you posted on her life. In a new blog post, however, Jordan opened up about the life she's been living since the show aired, and was candid about her struggle with hard drugs, mental illness and life working as an exotic dancer.
Jordan wrote that her life started to go in a downward spiral after she gave birth to her daughter.
"I suffered from very bad post-partum depression. While trying to get this issue under control, I started working at a [strip] club, a place that would completely alter my life in ways I never thought," she wrote. "For the past two years I have struggled with addiction…I practically used my body as a trashcan and would put whatever was given to me in my body."
Jordan explained that her drug use, combined with her mental health issues, led to her suicide attempt in 2014.
"I got to the point where I wanted to die," she wrote. "I had lost everything I cared about in life and felt that I had nothing to live for, so I was hospitalized for a little over a week."
While she says she has had periods of sobriety over the last two years, Jordan wrote that she has continued to use various drugs in between those periods. Her drug and alcohol use led to several more hospitalizations.
"I was hospitalized twice after my 20th birthday for pancreatitis due to heavy drinking and borderline alcohol poisoning," she wrote, adding that she stopped drinking after that but continued to use drugs.
"I turned to cocaine," Jordan wrote. "The worst part about that was I hated the way it made me feel, completely negative and numb, a total opposite of who I am but I continued to do it because I felt as though I'd rather feel nothing than feel what I felt. Not to mention I enjoyed sniffing it."
That led to more drug use, Jordan explained, adding that she often mixed drugs.
"I would take whatever else was offered to me," she wrote. "Whether it was coke, Xanex, whatever, I would take it, which damn near could've killed me."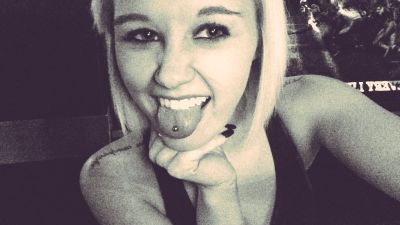 Even after Jordan was hospitalized for a fourth time for overdosing, she continued to use drugs.
"Once the Percocets weren't cutting it anymore I turned to heroin," she wrote. "I got so bad on that. I really had lost the small part of myself I had left in me. I felt like I was completely gone…it completely just ruined my life…Doing the heroin led me to start smoking crack which I only did for a short period of time because, thank God, something finally clicked in my head. I didn't want this life."
Jordan said she stopped using drugs, cold turkey, and moved back home with her family so that she didn't have to pay as many bills by working at the strip club. She also began seeking a therapist and psychiatrist to deal with her mental health issues.
"I have been clean for a little over five weeks and see a substance abuse counselor every other week to prevent relapse," she wrote. "I have also not set foot in a club since two days after my first first full day of being clean."
According to Jordan's official Facebook fanpage, Jordan's daughter is currently being raised by Jordan's parents, as well as the baby's father, Derek Taylor. However, Jordan does have a relationship with her daughter.
Jordan also opened up about other heavy topics, including self harm and her mental health issues. To read the full blog, click here.
(Photos: Twitter)