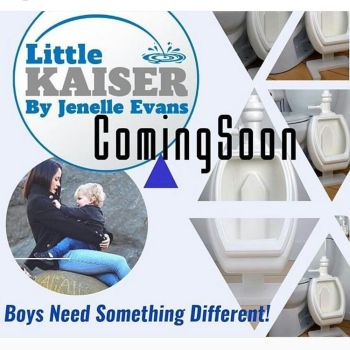 Jenelle Evans has used her massive social media following to market some pretty random products over the last year or so.  The Teen Mom 2 star has hawked everything from butt pads (yes) to fitness teas on her Instagram and Twitter accounts. Earlier this week, however, Jenelle and her publicist Johnny Donovan revealed their plan to market what may be the strangest product yet.
In a now deleted Instagram post, Johnny announced that he and Jenelle were collaborating on a new toddler urinal product. According to Johnny's post and Jenelle's tweet, the "Little Kaiser" urinal system, which is made to be installed in a bathroom for use by potty training boys, will launch on March 21, when the new season of 'Teen Mom 2' premieres.
Anyway, eagle-eyed fans were quick to notice that the "Little Kaiser" was basically the same as an existing product called the "Lil Marc," a toddler urinal system that's been on the market since 1999.
In fact, the photos that Jenelle was using to promote her system looked identical to the ones featured on the Lil Marc website. When this information was presented to Jenelle's team, Jenelle's publicist had an explanation.
"We aren't stealing it [their] company went to s**t and reached out to us for us to rebrand it," Johnny tweeted to a nay-sayer. "Learn your facts…"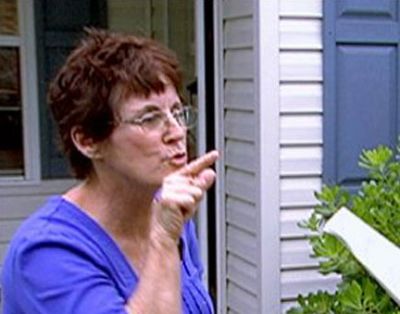 The Ashley was anxious to get more information about the product. (After all, it's not every day that a 'Teen Mom' girl names a toilet product after her kid!) The Ashley contacted the Lil' Marc company directly to get the full scoop.
While Jenelle's team claims that they were asked to "rebrand" the Lil' Marc….the email response that The Ashley received from the company's president said otherwise.
"We have no relationship with this individual or plan to," Denis Espinoza, the president of Lil Marc Inc. told The Ashley in an emailed response when asked about working with Jenelle.
Was Jenelle caught in a huge lie? Will the "Little Kaiser" ever see the light of day? The Ashley will keep you posted…
UPDATE: Jenelle's team told The Ashley that they had no comment about the situation. Jenelle did respond to nay-sayers via Twitter, however.
"That company has been out of business for years and that's not the company I'm working with. #NiceTry," Jenelle tweeted this morning.
The Ashley reached out to the Lil Marc company and the company's president confirmed that Lil Marc is very much still in business, despite what Jenelle had stated. They maintain that they have no business relationship with Jenelle, nor did they ever, and had nothing to do with this product.
On Tuesday afternoon, the company posted the following tweet to its Twitter account:

(Photos: Instagram, MTV)