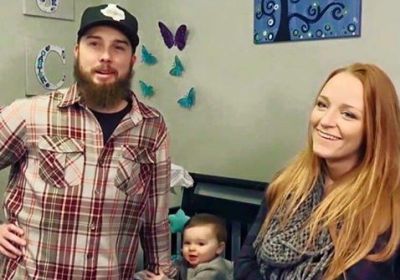 Maci Bookout shocked the Teen Mom fan world last weekend when she revealed that she is pregnant with her third child, a baby boy due at the end of May. Maci has stated that she and fiance Taylor McKinney just found out about the pregnant at the end of January, despite the fact that Maci is well into her pregnancy.
In a new interview with Us Weekly, Maci explained how shocked she was to learn that she had managed to get pregnant so quickly after giving birth to her daughter, Jayde, who is now eight months old.
"I was at the doctor, ironically, to get my birth control prescription refilled!" Maci told the magazine, adding that it was two days after Taylor proposed to her in Los Angeles.
Maci said that when the doctor told her she was already pregnant, she was shocked.
"I mean, even we were completely speechless, and every time I shared the news with someone, I said, 'OK, are you sitting down?'" Maci said. "And then I said, 'Feel free to say 'holy s**t' or congratulations because both are fine.' Because that's pretty much how I've been the whole time!"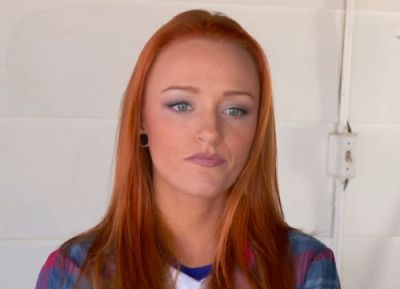 After three 'surprise' pregnancies, Maci told Us that she plans to take precautions to make sure she doesn't get pregnant again.
"There are going to be some permanent birth control decisions made immediately after birth," she said.
Maci told MTV News that she and Taylor are still deciding on names for their son. According to Maci, the baby will either be named Maverick Reid (her choice), or Connor Reid (Taylor's choice).
In the interview with Us Weekly, Maci also discussed her upcoming wedding to Taylor. For the first time ever, she revealed that she and Taylor are planning to tie the knot in October, which, coincidentally, is also the month that Maci's 'Teen Mom OG' co-star Amber Portwood is planning to marry Matt Baier.
(And, don't forget, The Ashley exclusively revealed that Teen Mom 2 star Chelsea Houska is also getting hitched in October. She will marry her fiance Cole DeBoer in an intimate, off-camera ceremony.)
There's no word (yet) whether Maci's wedding to Taylor will be aired on television, but The Ashley will keep you posted!
(Photo: MTV)