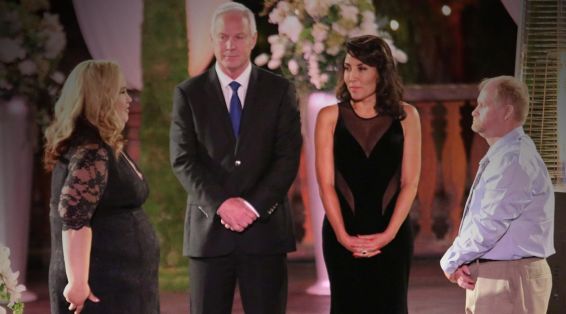 By Holly
Buckle your seat belts, you're in for a wild ride: It's time for the season finale of Marriage Boot Camp: Reality Stars! Will Benzino and Althea get the cops called on them? Will Sugar Bear dump Mama June? Will Catherine and Sean realize how annoying they are? We are about to find out!
On this episode, the couples will decide if they want to renew their commitment in a ring ceremony or walk away from each other for good (or at least until the next reality TV opportunity presents itself, of course).
The counselors sit down with all of the couples to give them their last thoughts on the relationships. The counselors basically tell Ink that he needs to trust Sarah more. They tell Sean that he isn't always right and that he can't pretend to be perfect all the time. They told Althea to quit being so selfish and reminded Benzino to quit being such a hot head. The counselors order Sundy to finally make a decision about whether she really wants to be with Cedric or not. After the talk, the couples are split up to get ready for the big ceremony.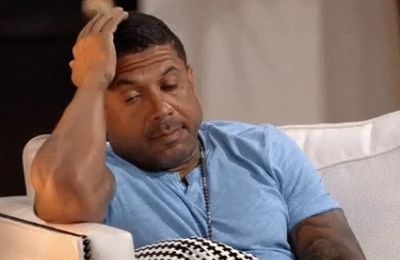 For some reason, Benzino starts trying to talk Ink out of staying with Sarah. (Hey Benzino, worry about your own self! You were just threatening to the call the cops on your baby mama. Remember yelling, "You and your baby are going to jail!" Yeah, we do.)
The therapists take the contestants aside for one-on-one conversations to gauge their feelings… and to try and get some clip-worthy quotes out of these lunatics.
Everyone talks about the same crap we've heard them talk about all season. Can we just get to the damn ring ceremony please?!
Cedric and Sundy are up first.
"I respect you and I love that you're a great dad," Sundy tells Cedric. "I love that you have a genuine heart and come from a genuine place, but I don't feel like I make you happy."
Oh no.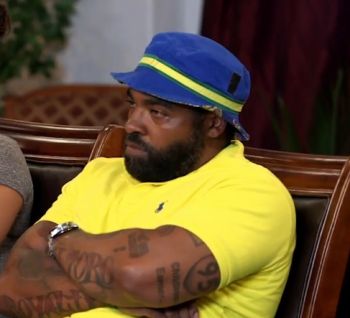 Cedric says, "I love you unconditionally. You are beautiful, you are strong, you are a wonderful friend. But Sundy, you need to find out who you really are."
This isn't looking good. Neither of them have a ring in their box. They have chosen to walk away from their nearly 20-year relationship.
Next up are Catherine and Sean. They blah blah blah about the same crap we've heard the whole time and decide to stay together. Shocker. Can you imagine the endorsement deals and reality show opportunities they'd be missing out on by splitting up?!
Ink and Sarah are up next.
"I've learned to appreciate you because I understand you now," Sarah says. "But, why would I want to give you 100 percent when you don't want to give it back?"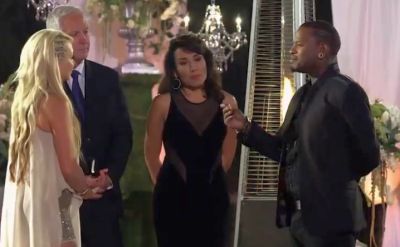 Ink brings up the fact that Sarah failed the lie detector test. When they open their ring boxes, Sarah has a ring for Ink but Ink doesn't have a ring in his. Sarah starts to cry. Ink then pulls the ring out from behind his back. Sike! What a jerk. Sarah looks relieved that Ink didn't make her look like an idiot on national TV.
Benzino and Althea are up next. Surely, the local police department is on standby outside the house to make sure that no one ends up on the 10 o'clock news. Althea says she loves Benzino, and Benzino apologizes for some of their most recent fights and says he loves her too.
Althea has a ring for Benzino in her box, but Benzino doesn't have one for her in his. Uh-oh. But…then he gets down on one knee and pulls out a huge diamond and proposes to her. Oh! He one-upped Ink! Benzino promises to "be the man she's always wanted."
Mmmmmm-hmmmm!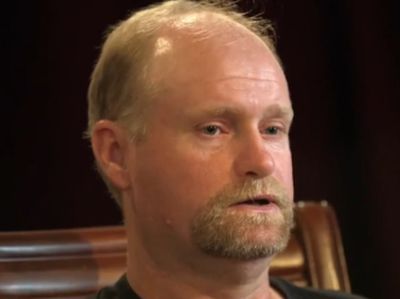 Sugar Bear and Mama June are last. Sugar Bear apologizes for hurting Mama June and the girls and asks her to love him back. Mama June acknowledges the changes Sugar Bear has made so far, and they both have rings for each other! Get out your four-wheelers and Cheetos! Redneck love lives to see another day.
An update at the end of the show tells us how the couples are doing six months later. Sean and Catherine are still together and expecting their first child. Sarah and Ink broke up because he forgot to buy her a Christmas gift. Mama June and Sugar Bear broke up. She says he continued his cheating ways and didn't seek therapy like he promised.
Sundy and Cedric got back together. They remarried in December. Althea and Benzino are still together…and still fighting. Their son, Zino, was born in November.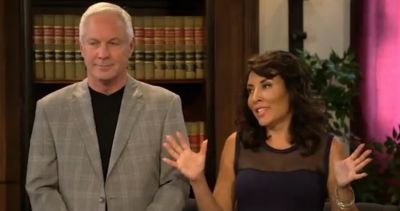 Next Sunday, a special episode is airing that will feature unseen moments from the season, as well as clips of a special baby shower that was held for Althea and Benzino.
That's it for this season of 'Marriage Boot Camp: Reality Stars!' Let's start a petition to get Amber Portwood from Teen Mom OG and her sperminator boyfriend, Matt Baier on next season!
To read a recap of the previous episode of 'Marriage Boot Camp,' click here!
(Photos: WEtv)