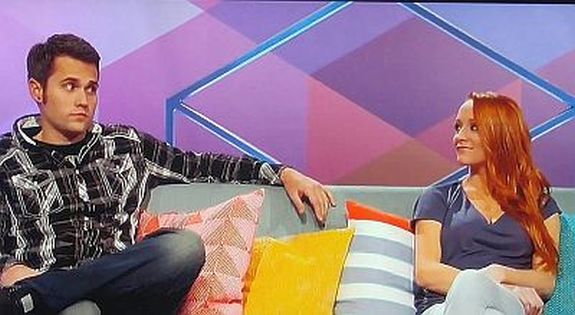 Another season of Teen Mom has come and gone, which means it's time for MTV to wheel out good ol' Dr. Drew to host yet another Reunion special. The good doctor has been making these girls cry since 2009, so who else would they get to host the 'Teen Mom OG' Season 5B reunion shows? (Other than The Ashley of course…or Butch Baltierra via satellite from his parole officer's crib…or Barbara Evans, of course.)
Anyway, as a rule, The Ashley doesn't recap the Reunion episodes because, well, they tend to suck. Dr. Drew dances around the real questions we want him to ask and, frankly, how many times can we watch these people argue about the same crap they've been arguing about since MySpace was still the happenin' place for the kids to Internet?
However, because The Ashley failed to recap the season finale (because she's busy working on some cool stuff for you guys), she decided to sit through both Reunion shows and recap them both.
Let's get started on Part 1!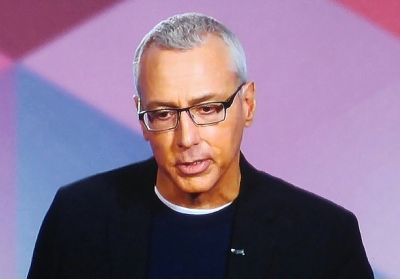 In the intro, Dr. Drew makes sure to point out that the 'Teen Mom' girls aren't girls anymore, they're women. There's no doubt that the gals have changed since we first met them on 16 and Pregnant. They've (almost) all shot out more kids, have met new beaus and, hell, Farrah's even changed her face about eight times since then. They're no longer teens (yet they're still on this stupid show.)
The Reunion begins with the entire cast– moms, original baby-daddies, original kids and Dr. Drew sitting on the stage. Dr. Drew talks about the girls' "epic" stories. (Um…we watched Farrah get boobs and spent an embarrassing amount of cumulative hours watching Amber sit on her couch. I think you might be overselling their stories a bit, Doc.)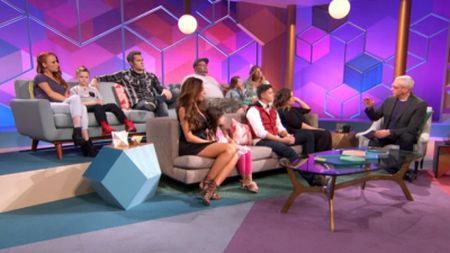 The cast talks about how weird it is that they're still on TV, while the kids sit there with them. It's fun to observe the kids during this conversation. Leah looks bored, while Sophia is serving up some serious sass-face every time the camera pans to her. (Gee…I wonder where she learned that?)
Bentley, however, is basically a grown up. I keep expecting him to ask Dr. Drew for 401k advice, or to talk about his stock options.
Next, Dr. Drew does his requisite spiel for "It's Your Sex Life.com." (I swear he gets some sort of kick-back for every time he can work that website into a segment. That has to be it, because clearly none of the 'Teen Mom' girls are actually using that website to help them learn how to prevent surprise pregnancies! Cough…Maci…cough!)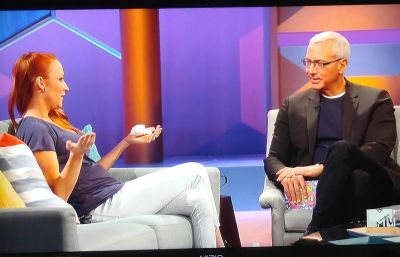 It's finally time to get down to business. Maci's the first girl to hit the couch. She talks about how much Bentley loves being a big brother (which is a good thing because, as we all know, Maci's knocked up again.) Maci seems to be doing her best to conceal her middle section during this whole segment. She's clearly got a bun in her oven. She's sitting with her arms in front of her belly, even though at the time this episode was filmed she "didn't know she was pregnant."
Mmmmm-hmmmm….
After complaining about how much work she has to do for Taylor's T-shirt business, Dr. Drew moves the subject to Maci's intense thirst for a wedding band.  (Taylor is, of course, standing off-stage, sweating through his leather-pocketed-T-shirt at the very mention of marriage.)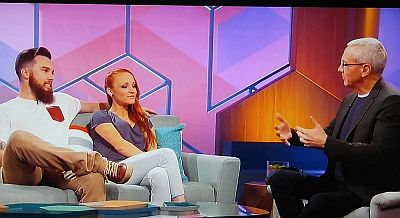 They wheel Taylor out so Dr. Drew can scold him for not marrying Maci already so we can all stop talking about this storyline. Taylor starts muttering something about making things "perfect" for his "queen" (or something) and Drew looks like he needs a stick to bite on to keep from laughing in Taylor's face.
They then go to commercial break. (Taylor undoubtedly used the downtime to peddle his shirts to the audience members.) Next, the producers go wake Ryan up from his nap so that he can go on stage. He comes out to discuss how much his co-parenting relationship with Maci has improved in recent months. Of course, that all goes to crap almost immediately when Dr. Drew reminds them that Ryan missed important moments in Bentley's life, such as his recent surgery.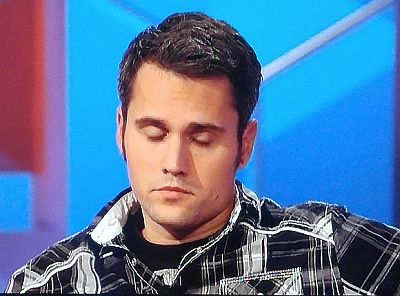 "I fought it for long enough," Ryan tells us. "I guess I'll just have to deal with it."
Let's hope that he's talking about dealing with Maci's nagging, rather than being a father.
Maci says that she and Ryan have been avoiding each other for years because they're scared of arguing.
Anyone else think that's kind of a load of crap? I think they were scared that they would accidentally hate-bang each other. Anyone else?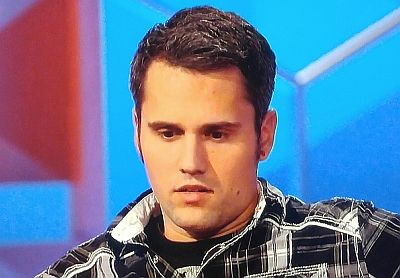 Finally, Dr. Drew brings up the fact that Ryan has a new girlfriend. (Perhaps the Doc is just worried that there was no one there to turn Ryan after Hour 8 of his naps? Bed sores are no joke, y'all!) Ryan seems reluctant to talk about his new boo on camera. Of course, Dr. Drew has to act like a gossipy middle school girl and ask Ryan if he'll parade his new girlfriend out on stage so all of us can judge her. Luckily, Ryan has the sense to tell the good doctor to shove it.
While we don't get to ogle at Ryan's girlfriend, we do get to hear from his parents, Jen and Larry. This is the first time Jen and Larry have gotten to rest their butts on the Dr. Drew Reunion couch and they seem awfully excited. Ryan, however, looks less-than-thrilled, and he can barely muster the strength to do a weak one-hand-thigh-clap to welcome his parents to the show.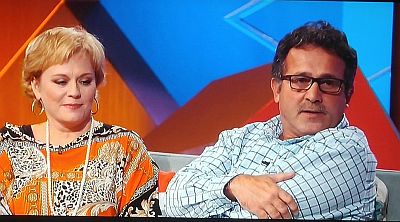 Maci acknowledges how much Jen and Larry let her dump off her kids whenever she wants to go out and pound beers. Naturally, Jen and Larry felt the need to pick up the slack, considering they were responsible for the big lump 'o' nap that is Ryan.
Maci applauds Ryan for taking more of an active role in Bentley's life recently.
"Did you have more time, or more structure in your day?" Drew asks Ryan in an attempt to find out what brought out this parenting enlightenment.
Um…this dude doesn't have a job, doesn't go to school and lives with his parents. All he has is time! He basically just figured out that if he rolls out of bed early enough to catch Bentley's baseball game every once in a while, Maci will stop nagging him.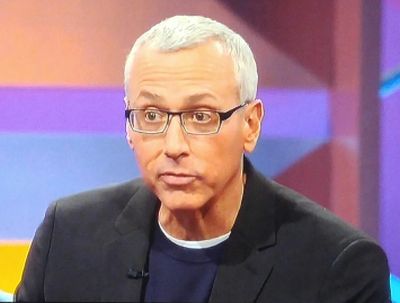 Ryan's parents give Ryan's new girlfriend the stamp of approval, and Dr. Drew is still acting all butt-hurt that we don't get to meet this chick. He keeps asking Ryan questions about her and Ryan looks like he is counting the seconds until he can get off this stage, cash his MTV check and hit the sheets. I kind of don't blame him here though. Drew is acting like a whiny little girl.
Next, Maci makes sure to get a dig in at Ryan for not having a job. Ryan looks like he wants to grab one of Taylor's pocket T-shirts and suffocate Maci right there on the stage.
Since there's really no better way to end a segment than near-suffocation, we stop things right there with Maci. It's time to bring out Farrah.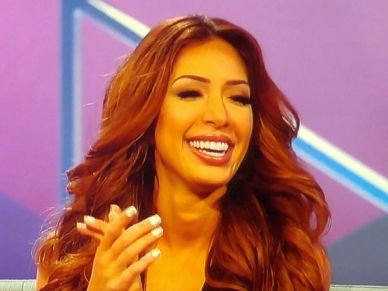 Farrah (and what ever incarnation her face is in currently) comes out to the stage and the crowd goes…mild. (Farrah, of course, claps for herself because…well, she's Farrah.) We get to watch clips of Farrah fighting with her mom…and fighting with Simon…and fighting with her dad…and fighting with the producers. Basically, we get reminded that Farrah was a horrible person for yet another season.
There's a whole lot of screaming, ugly crying and "Daddy Dereking" in the clips, and soon we are brought back to Farrah on the stage with Dr. Drew.
Farrah reveals that she's no longer with Simon. (He must not have been able to produce a big enough diamond to please Farr-Bot.) Farrah's not too upset about losing the only guy that is delusional enough to come within 10 feet of her, though. She says that, for some reason, her parents were really pushing for her to marry Simon, but she just wasn't feeling it.
Mmmm-hmmmmm…..
Anyone else think Deb and Michael were writing this dude checks to date their daughter and get her off their jocks for a couple hours every week? Just me?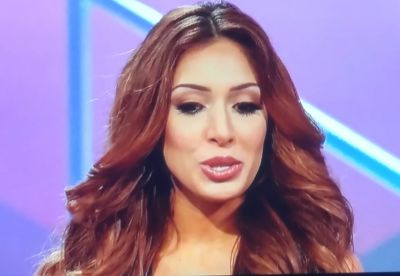 Next, Drew moves on to the enormous fight Farrah got into with Producer Larry during the season finale. Farrah purses her giant pillow lips as she explains that an "elder" like Larry shouldn't be "unprofessional" and scream at her. Instead, he should just let her berate him and verbally abuse him, just like everyone else in Farrah's life (who needs a paycheck) does.
Drew brings up the fact that Larry's been putting up with these girls' crap for years, and never turns into the screaming lunatic he was in that scene. Drew's clearly trying to imply that Farrah is the cause of the problem, not Larry, but Farrah doesn't quite pick up on that.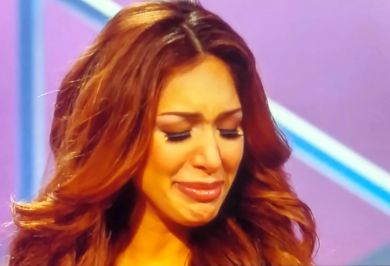 Dr. Drew mentions that Farrah had some "horrific" things happen during her childhood. While he doesn't go into specifics about what that childhood trauma actually is, Dr. Drew implies that the trauma is to blame for Farrah becoming the money-crazed egotistical monster that she is. That, of course, brings on an ugly cry from Farrah. Her cow-like eyelashes flutter as she whisper-cries her answers to the doctor.
Farrah tells us that she wants to continue with 'Teen Mom,' and that she knows she's not really a great person right now…but it's because people aren't allowing her to be a good person.
Oh, Farrah…you were so close to taking responsibility for your own actions…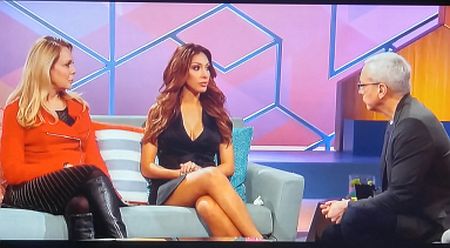 Since Farrah's mom Debra went and bought a new outfit in the junior's section at Kohl's, they allow her to come out on stage to talk about how she and Farrah are getting along these days. Both women assure Drew that no one is pulling knives on each other these days (#NeverForget), but that Farrah hasn't forgotten what's happened in the past with her mother.
Next, Deb tells Drew that she takes responsibility for all of her actions…except for the ones that were caused by Michael's passive-aggressive attitude…which she says is basically everything.
Oh, Deb…you were so close to taking responsibility for your own actions…
Deb readjusts her school girl skirt (which she is actually wearing…I'm not making this up to be funny), and tells Dr. Drew that she's sorry she acted a fool all those years. Soon both Farrah and Deb are ugly-crying and talking in a weird froggy whisper. Good job, Drew. You earned your paycheck today!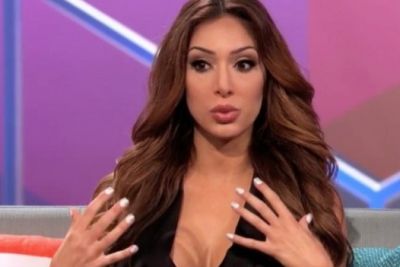 Unfortunately Drew's not done yet. We still have to bring out Michael (and his alleged passive-aggressive attitude) to get his thoughts on this mess. He's mad that Deb decided to call him out for going to doctors and whatnot to see if he really is crazy. (Honestly though, how could anyone live with Farrah that many years and not be a little whacked out? It's impossible.)
Drew decides to bring up some of the "exploitation" Farrah has suffered. (He means the backdoor p0rno that Farrah chose to do, sell and promote, by the way.) He wants to know how Michael felt when he found out that Farrah had gone 10 rounds under the sheets with an adult film star, and then sold molds of her vagina to her adoring fans. (As you do.)
Michael insists that he didn't negotiate Farrah's salary for her "special" film. Instead, he blames Farrah's older manager for getting him mixed up in that whole thing. He begins tearing up as he thinks about Farrah's backdoor (and other assorted parts) being ogled online for all of the world to see.
Since that's all the time we have, Drew ends the episode while Michael blubbers, wondering where the hell it all went wrong….
Next episode, we'll get to hear from Amber and Catelynn! Stay tuned!
For more of The Ashley's 'Teen Mom OG' recaps, click here!
(Photos: MTV)